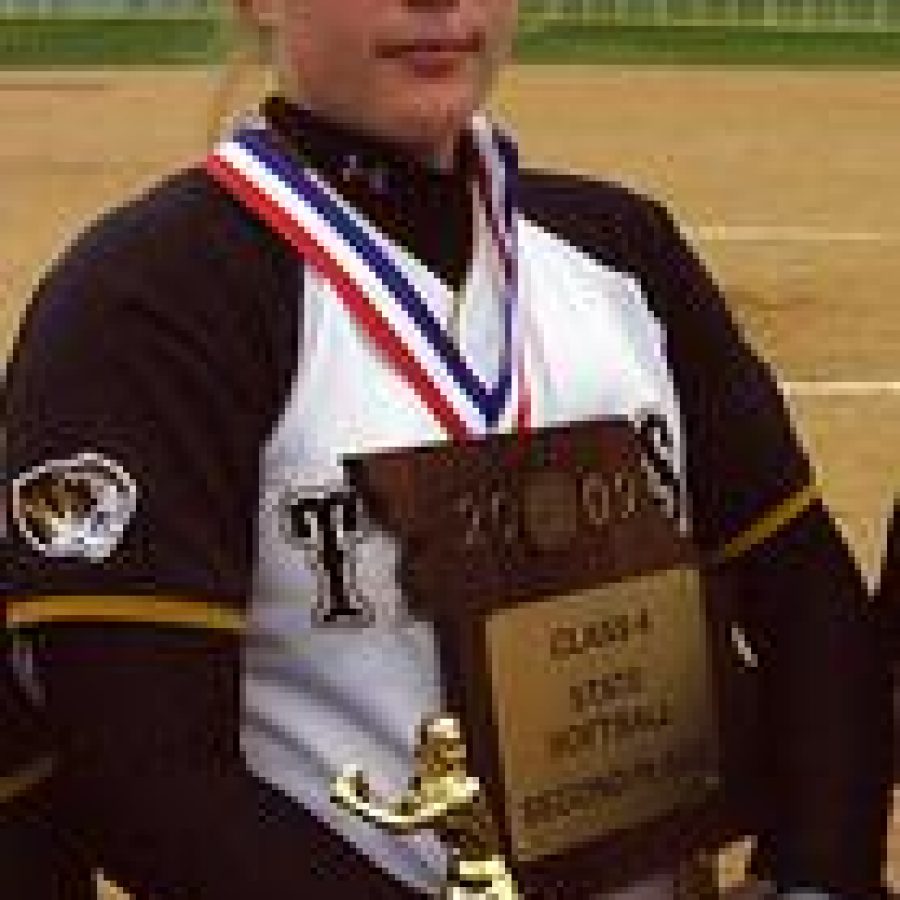 When Maggie Ruckenbrod tried out for the Oakville Senior High School softball team for the 2006 season, head coach Rich Sturm was impressed, but little did he realize the impact she would have on the Tigers over the next four years.
"I would say that in my eight years as a head coach, she's had the biggest impact of any player in our program," Sturm said. "She genuinely brings out the best in everyone on the team and that's really the biggest compliment that I could give her."
While one player doesn't make a team, the senior catcher has been a part of some of Oakville's most memorable years with two trips to the Missouri Class 4 state championship game as well as four district championships and four sectional championships.
Sturm remembers Ruckenbrod's freshman season when she immediately took over the starting catcher's role while batting .438 with 29 RBIs.
"Maggie came to us as a freshman as polished as any freshman I've ever coached," Sturm said. "If there was one thing that I think she's improved on over the last four years, I think it would have to be the quickness of her release when she throws the ball."
For Ruckenbrod, the past four seasons at Oakville have given her the opportunity to experience every part of high school softball.
"The biggest thing I got at Oakville was the chance to play in every big game that was possible," she said. "As a freshman, I really had no idea what my role would be on the team, but I honestly didn't notice the impact I made because I was still looking up to everyone else."
Since that freshman season, Ruckenbrod has not only become one of the best catchers in the state, but she's also established herself as one of the best high-school hitters ever with a state record of 186 hits.
As a senior, Ruckenbrod batted a solid .520 with 23 RBIs and eight stolen bases.
It's statistics like those that will send Ruckenbrod to the University of Louisville next fall. She currently carries a 3.5 grade-point average and looks to major in environmental engineering.
"When I was a freshman and sophomore, I contacted a bunch of college coaches telling them to come and see me play," Ruckenbrod said. "Last year, I would visit schools and I decided last December that I wanted to go to Louisville."
Sturm knows his All-State starting catcher will be successful, no matter where she goes or what she decides to do with her life.
"She's one of the most intelligent players I've coached," Sturm said. "She's such a well-rounded person that really has her head on straight."