Route 66 Festival, Car Show shifts into high gear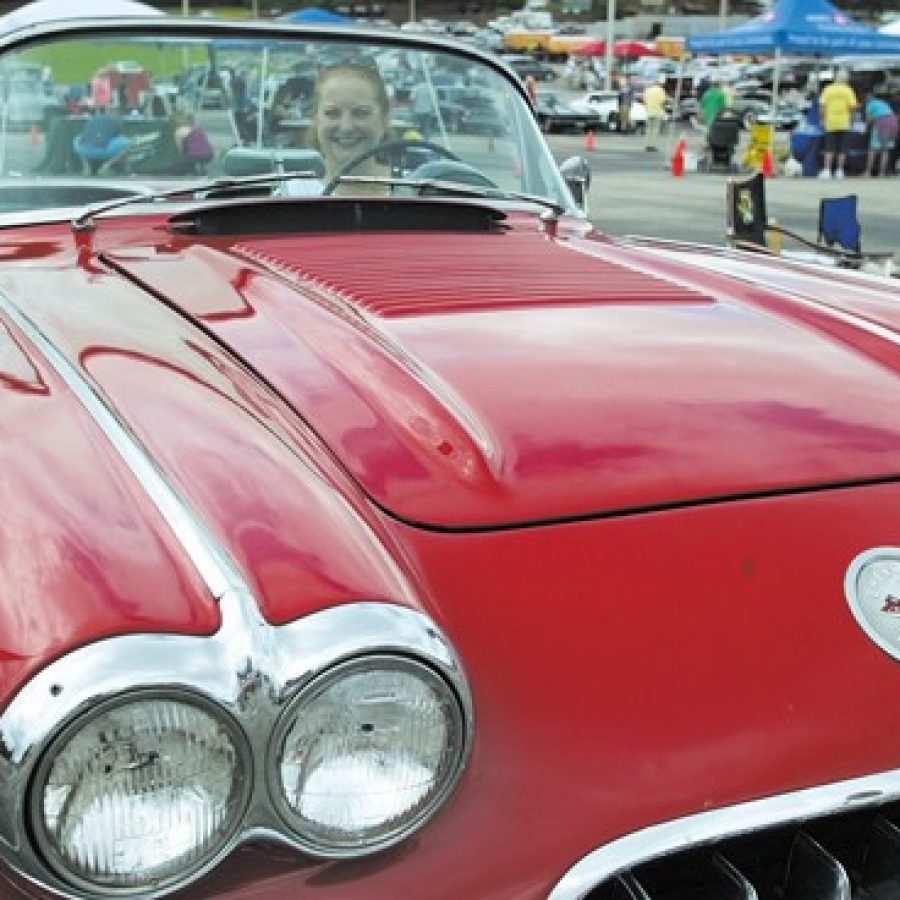 A parade of classic cars and other vehicles on Saturday morning kicked off the seventh annual Route 66 Festival and Car Show sponsored by the Crestwood-Sunset Hills Area Chamber of Commerce.
The parade began at Pole Position Raceway and ended at Sunset Ford, where a full day of events, including the Car Show and live music, took place.
As it has other years, the Crestwood-Sunset Hills Area Chamber of Commerce set up and sponsored the festivities. The event took place at Pole Position Raceway last year and, before that, at the former Crestwood Plaza mall site for one year.
The parade kicked the festivities off at noon.
After riding in the parade, Sunset Hills Mayor Pat Fribis posted to Facebook, "I had so much fun being in the Route 66 parade! Now, we're enjoying the amazing cars and music. Stop by and join us with your family."
The event was successful and was attended by a "good number" of vendors and visitors, Crestwood Mayor Gregg Roby posted to his Facebook page.
"We are grateful to the Crestwood/Sunset Hills Chamber, Sunset Ford and all those organizations who participated to make this year's Cruise a successful event," Roby wrote in his weekly mayoral message.
Traditionally, the mayor choose a favorite car at the Car Cruise.
A poker run, which was free and open to all, took place from 1 to 3 p.m. throughout the community.
The Car Show took place from 3 to 5 p.m., with an awards presentation at 5:30 p.m.
Food and beverages were available, along with children's activities from 1 to 4:30 p.m. A slide, bounce house, games and arts and crafts were offered.
Live music was performed throughout the day.
The Bob Mueller Band played at 1 p.m., followed by Last Gnome Standing at 3 p.m.
The Bob Kuban Band performed from 7 to 10 p.m.
Movie night rained out Friday
The weekend was supposed to begin with a free outdoor family movie night at 7 p.m. Friday, Aug. 12.
Disney's "Cars 2" was set to be shown at Sappington Square Plaza, 9650 Watson Road.
However, the movie night was rained out.
For additional information about attending or participating in next year's event, visit
.
More photographs from the Route 66 Festival and Car Show are featured on Page 14A of this week's print edition of the Call.