Route 66 Car Cruise donates proceeds to SAJE Senior Ministry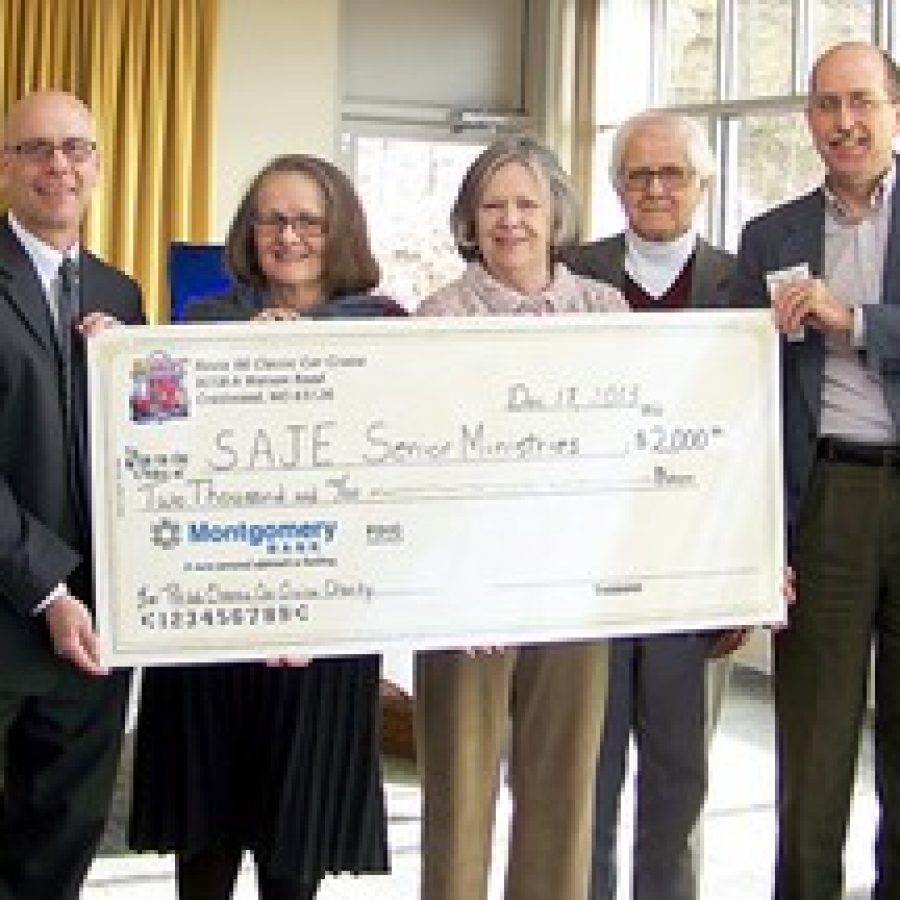 Steve Boggeman, executive director of the Crestwood-Sunset Hills Area Chamber of Commerce, presented the Seniors of Advent, St. Justin and St. Elizabeth Senior Ministry with a check for $2,000 during a recent chamber luncheon.
The Seniors of Advent, St. Justin and St. Elizabeth, or SAJE, Senior Ministry is the 2013 recipient of the Route 66 Classic Car Cruise charity grant. Each year, the event donates excess revenues to a local charity that is providing a needed benefit to the community.
The ministry provides health and social services to assist senior citizens in Crestwood and Sunset Hills, regardless of religious affiliation, to help them live safely in their homes.
Formed in 2010 by the Episcopal Church of the Advent, St. Justin Martyr and St. Elizabeth of Hungary, SAJE offers several programs to help seniors stay healthy, engaged and independent. Programs include health education and screenings, home visits, exercise classes, Lunch and Learn programs, and assistance with transportation and minor home repairs.
SAJE plans to use funding from the grant to expand its Parish Nurse program from two days a week to four days a week.
The Route 66 Classic Car Cruise is conducted each August, is free to the public, and includes vintage automobiles on display, fun games for the entire family, a parade and musical entertainment.