Rosemary and Vincent Scaglione mark 65th wedding anniversary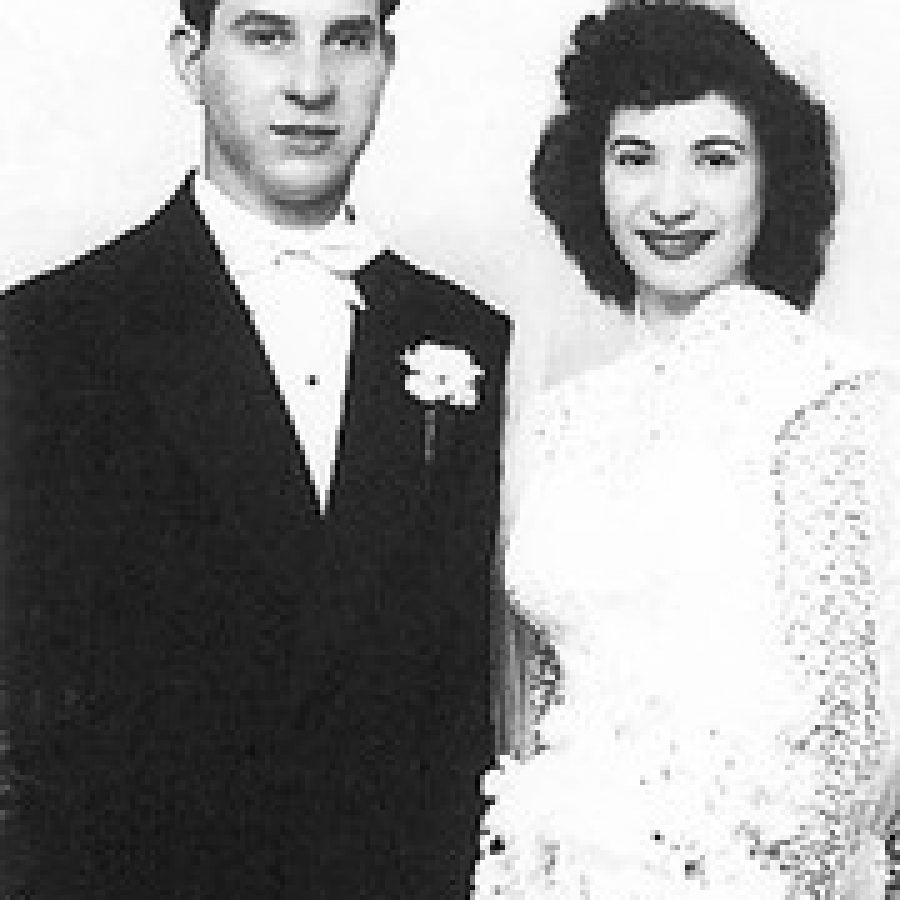 Vincent and Rosemary Scaglione celebrated their 65th wedding anniversary April 29 at the Stegton Regency Banquet Center in St. Charles.
Mr. Scaglione and the former Rosemary Accardo were married April 29, 1950, at Our Lady of Perpetual Help in St. Louis.
Mr. Scaglione served in the U.S. Army as a sergeant in the 17th and 82nd Airborne Division from 1943 to 1946. He received various medals, including the Purple Heart after being wounded. After his military service, he worked at Measuregraph Co. as a machinist for 32 years before retiring in 1987.
Mrs. Scaglione became a cosmetologist in 1964 and owned her own beauty salon. In 1974, she graduated from nursing school and finished her career as a nurse, retiring from Des Peres Hospital in 1997.
The couple have three children: Joe Scaglione (deceased), Sandi (Jim) Geno and Linda (Paul) Alongi. They have four grandchildren: Angie (Greg) Southard, Nick Vroman, Lauren Alongi and Elizabeth Alongi; and three great-grandchildren: Zack, Maya and Owen Southard.
The two lived in Crestwood for 50 years and now reside in Webster Groves.