Ronald McDonald visits Point Elementary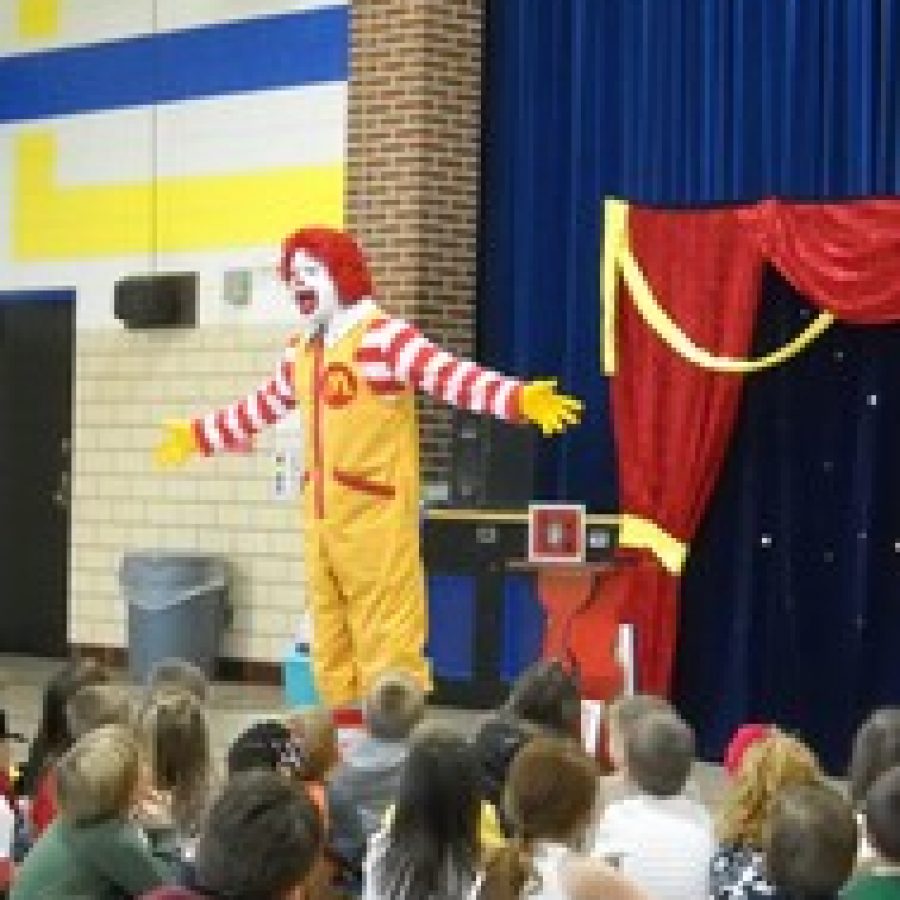 Ronald McDonald visited Point Elementary School Oct. 29 to show students about giving back to the community and sharing strengths.
Ronald McDonald discussed ability awareness with his pet dog, Doggie. Ronald McDonald taught these messages with magic tricks and student role modeling. Point was named as one of the 2012 State Schools of Character.