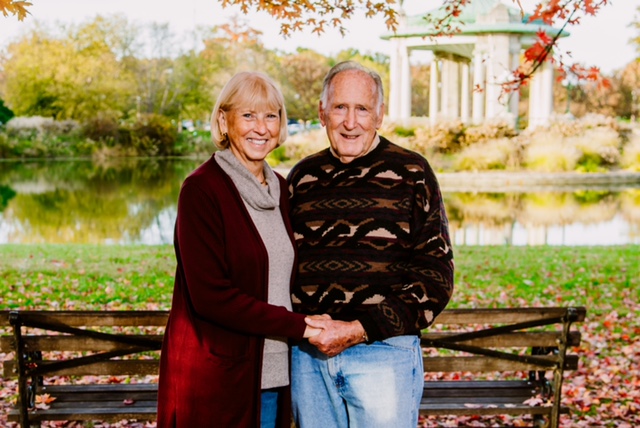 Ron and Beth Hopkins (nee Kuhlman) celebrated 50 years of marriage Nov. 6. They were married at Clayton United Methodist Church in 1971 by Rev. Jans J. van der Graaf. The couple resides in Crestwood.
They are the parents of three children: Kris (Mike) Weiss of Oakville, Mark (Beth) Hopkins of Denver and Karen (Joe) Biercz of Sappington. The couple also have seven grandchildren: Brooke, Garrett, Cole, Courtney, Alyssa, Ashley and Elliott. 
The couple enjoyed a small celebration at the Sunday Morning Rugby Club with close family.