Rogers kindergarten students celebrate 100th day of school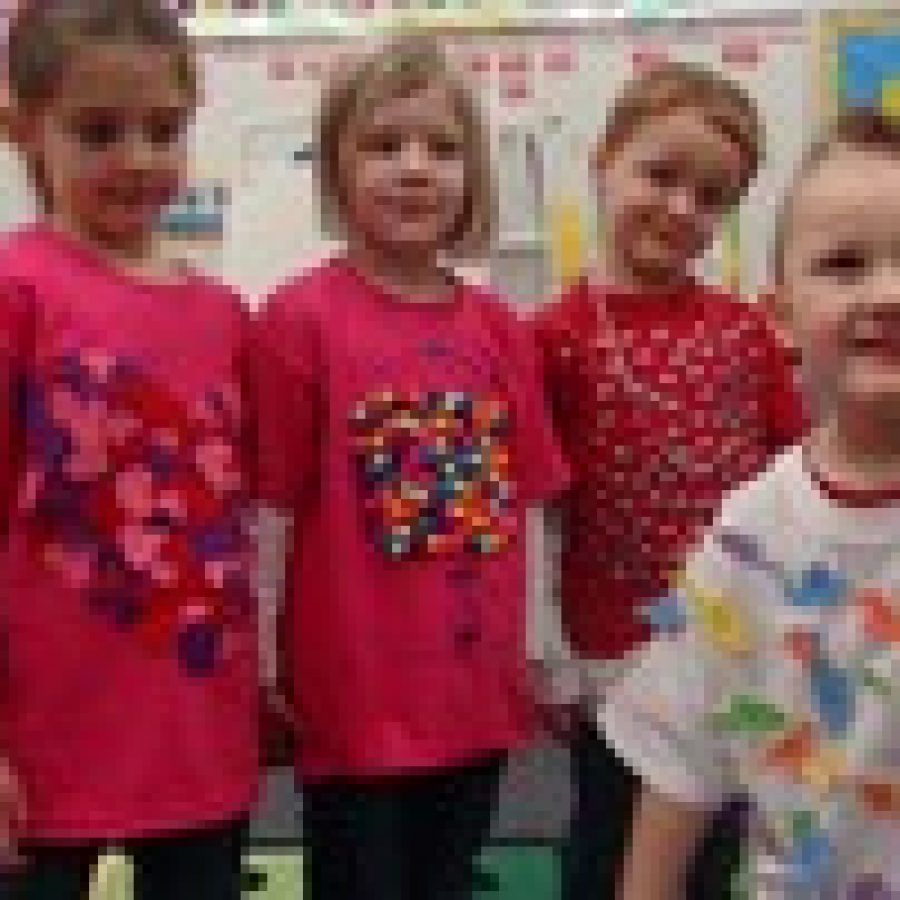 Five-year-old students in Tammie Werkmeister's class at Rogers Elementary School recently celebrated the district's 100th day of school.
As kindergarteners, it was a special milestone, according to a district news release. They were celebrating their"'first-EVER" 100th day of school.
"Today is our 100th (day) and we make a big deal out of it," Werkmeister stated in the release. "Each day we counted to see how many days we've been in school."
Werkmeister said teachers use this process to help teach these young students how to do addition.
"Students also each make a T-shirt at home with 100 items attached to it," she stated. "Ten groups of ten."
At different tables in her classroom, students also studied the effects of 100. These activities included making something with 100 squares, making a necklace out of 100 beads, building 100 blocks and seeing what 100 snacks look like, according to the release. The snacks included paper plate-sized piles of raisins, pretzels and goldfish crackers.
"We also see how far 100 steps will take us down the hallway," Werkmeister stated.
She said each school day when her students learn about the calendar, they put a bear wearing a number up on the wall, noting how many days they have been in attendance.