Rogers Elementary second-grader receives surprise visit by Navy dad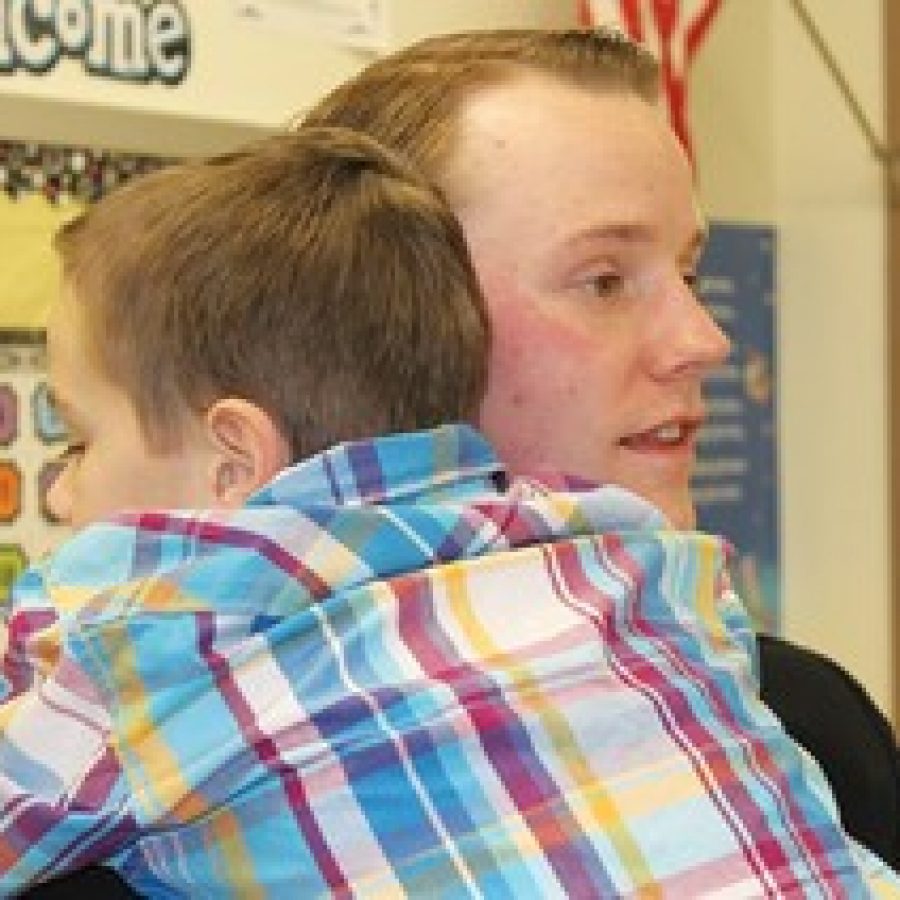 Rogers Elementary School second-grader David Oliver received a big surprise in class last week.
David knew his father, Navy Ensign Jeremy Oliver, was due home on leave soon, according to a Mehlville School District news release.
But he didn't know how soon.
Jeremy Oliver was serving onboard the USS Harry S. Truman, a Nimitz-class aircraft carrier, and David hadn't seen his father in nine months.
The second-grader's mother spoke with Rogers Elementary Principal Patrick Keenoy and other staff members to arrange for her husband to surprise David at school, according to the release.
So shortly after 11 a.m. April 21, the door to teacher Karen Bridges' classroom opened and in walked David's father, nine days before David was expecting him.
David jumped out of his seat and ran across the front of the classroom.
"Daddy!" he exclaimed.
Ensign Oliver picked up his son and held him as the father and son exchanged words too quiet to be heard, according to the release.
Oliver then took some time to talk to David's classmates about his duties on the USS Harry S. Truman, which is based at Naval Station Norfolk in Virginia.