Roberts family celebrates 50th wedding anniversary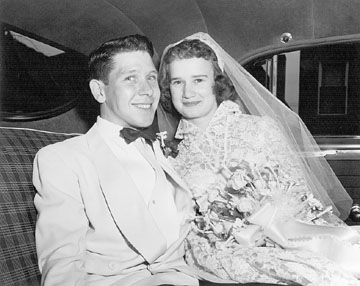 Mr. and Mrs. Ed Roberts, of Imperial, celebrated their 50th anniversary May 23.
A reception was held June 22 at the St. Louis Police Officer's Association Hall at 3710 Hampton.
Ed and Pat were married at Tower Grove Baptist Church in St. Louis on May 23, 1953.
They are the parents of Ed Jr. "Butch"; David (deceased), Beckie, Debie, Susan and Dan.
They have 11 grandchildren and three great-grandchildren.