Ridder hired as superintendent of Joplin School District
Veteran educator most recently served as Melville's interim head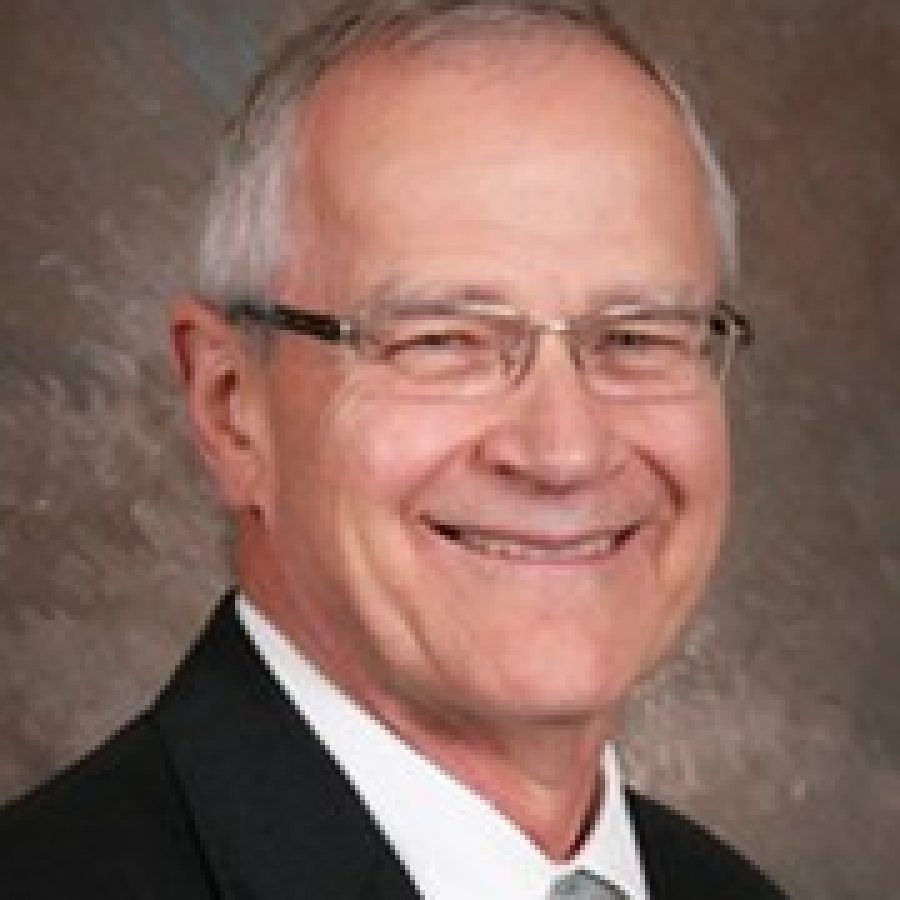 The Mehlville School District's most recently departed superintendent is heading across the state.
The Joplin Board of Education announced at a press conference Monday morning that it unanimously voted Thursday night to approve hiring former Mehlville Superintendent Norm Ridder as interim superintendent for at least one year and possibly two in the district. Ridder's hiring comes after former Superintendent C.J. Huff unexpectedly announced in May that he would retire and two longtime board members announced their resignations in June.
In Ridder's comments at the press conference, he promised to bring strategic planning to Joplin, a district of roughly 7,000, the same way he did in Mehlville and his previous Missouri district, Springfield Public Schools.
He noted that when he came into Mehlville a year ago the district faced a $5 million budget deficit and an $8 million projected deficit for the next year. But Mehlville residents went from largely not realizing their district faces financial issues to indicating in a survey this summer that they would pass a "major tax levy," Ridder noted.
"We are excited to have Dr. Ridder bring his expertise to Joplin Schools," said Joplin Schools Board of Education President Jeff Koch in a news release. "In our interviews, he detailed his approach of listening to stakeholders, collecting and using data to develop informed plans and processes and making student-first decisions. He has proven experience and success as both superintendent and interim superintendent in large school districts. This background and his skill set make him uniquely qualified to fill this position and help move Joplin Schools forward. We are happy to welcome Dr. Ridder to Joplin."
Half of Joplin's school district was destroyed in the 2011 EF5 tornado that destroyed a third of Joplin and killed 161 people. The district's new high school, the Joplin High School/Franklin Technology Center, opened last year as a next-generation high school, and a state audit released in March found the district has spent $250 million on tornado recovery efforts, destabilizing the district's finances.
After three new school board members were elected in April school board elections, Huff retired and two longtime board members resigned, saying in their resignation letters that the district's atmosphere became too politically charged and that they were threatened.
In December, Ridder and Huff were named two of the Missouri Board of Education's five finalists to serve as education commissioner. The state board hired Assistant Commissioner Margie Vandeven to replace outgoing Commissioner Chris Nicastro.
Although Ridder said from the beginning to Mehlville officials that he would only stay a year, Koch told reporters Monday that the deal with Ridder has the option for a second year, depending on Ridder's three-month assessment of the problems facing the district.
In the Joplin news release on Ridder's hiring, Joplin officials say they received a letter of recommendation for Ridder from former Mehlville Board of Education President Ron Fedorchak, who said Ridder quickly changed the culture in Mehlville, increased transparency and strategic thinking and improved both the community engagement and financial prospects of the district.
Before spending a year in Mehlville, Ridder retired as superintendent after nine years in Springfield Public Schools and decades before that as a superintendent in Nebraska and Colorado, where four of his five children live and where he was set to return before going to Joplin instead.
Ridder's wife, Nadine, is currently a kidney dialysis nurse at Mercy Hospital in Crystal City. One of the 12 boards that Ridder served on while he was in Springfield was the Mercy Hospital Board of Directors, where he approved plans to build a new Joplin hospital after the tornado.
Huff succeeded Lindbergh Schools Superintendent Jim Simpson as superintendent in Joplin after Lindbergh hired Simpson in 2008. The Joplin Globe reported that the district is still paying Huff's $175,000 salary through December 2016, along with another $50,000 to provide information to Ridder over the next year.
Before Huff's seven-year tenure, Simpson was also the superintendent of Joplin for seven years. When Simpson left, a Joplin Globe editorial said Simpson "earned a reputation as the man who scaled 'Mount Joplin' and helped to turn around the district's dismal Missouri Assessment Program scores."