Rich, Kay Landis celebrate their 50th wedding anniversary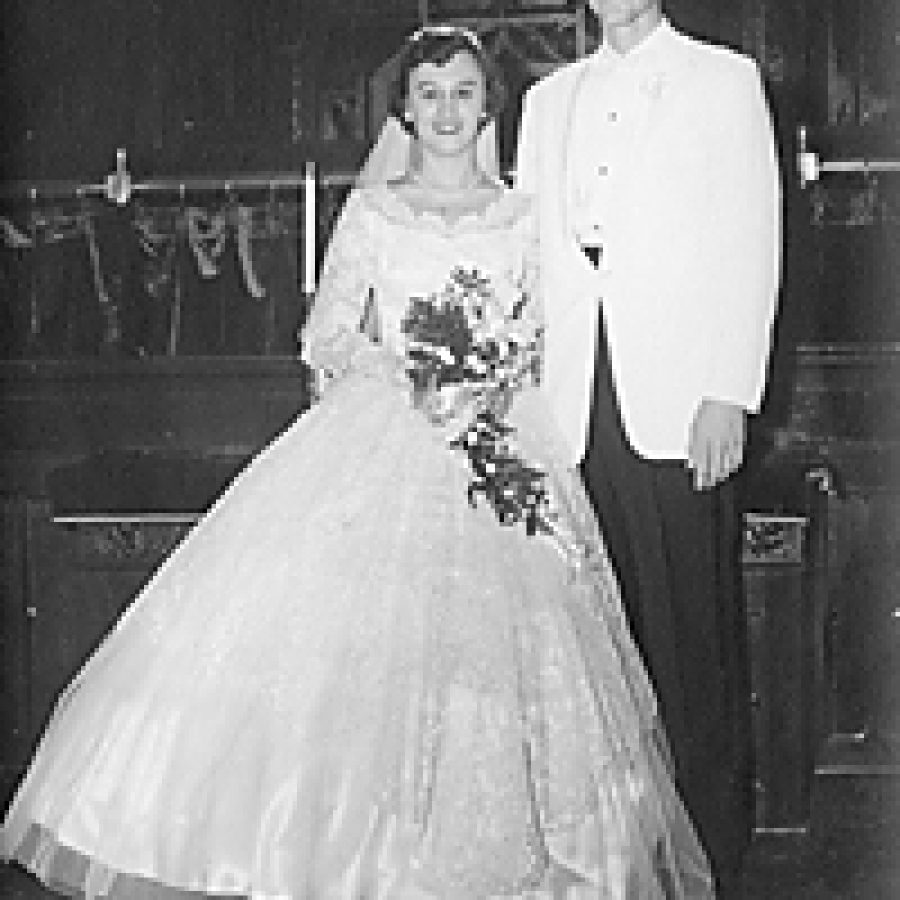 Rich and Kay Landis celebrated their 50th wedding anniversary July 11 with family and friends at the Genesis Banquet Center.
Mr. Landis and the former Kay McFadden were married July 9, 1960, at St. Paul's United Church of Christ in St. Louis.
Mr. Landis attended Mehlville High School and South Illinois University-Carbondale. He worked in the construction trade as a carpenter and owned Richard Landis Builder Inc. He built many houses around the St. Louis area before retiring in 1999.
Mrs. Landis also attended Mehlville High School and received a teaching degree from Southern Illinois University-Carbondale. She taught at Oakville Elementary School before raising their family.
They are the parents of three: Laura (Kenny) Franklin of St. Louis, Toni (Greg) Garner of St. Louis and Janis (Edwin) Dirnbeck of Columbia, Ill.
The couple have eight grandchildren: Leah Dents, Ryan Berra, Ryan, Adam and Matt Garner, Michael Landis and Ben and Ellie Dirnbeck.