Retirement gala slated for Heyde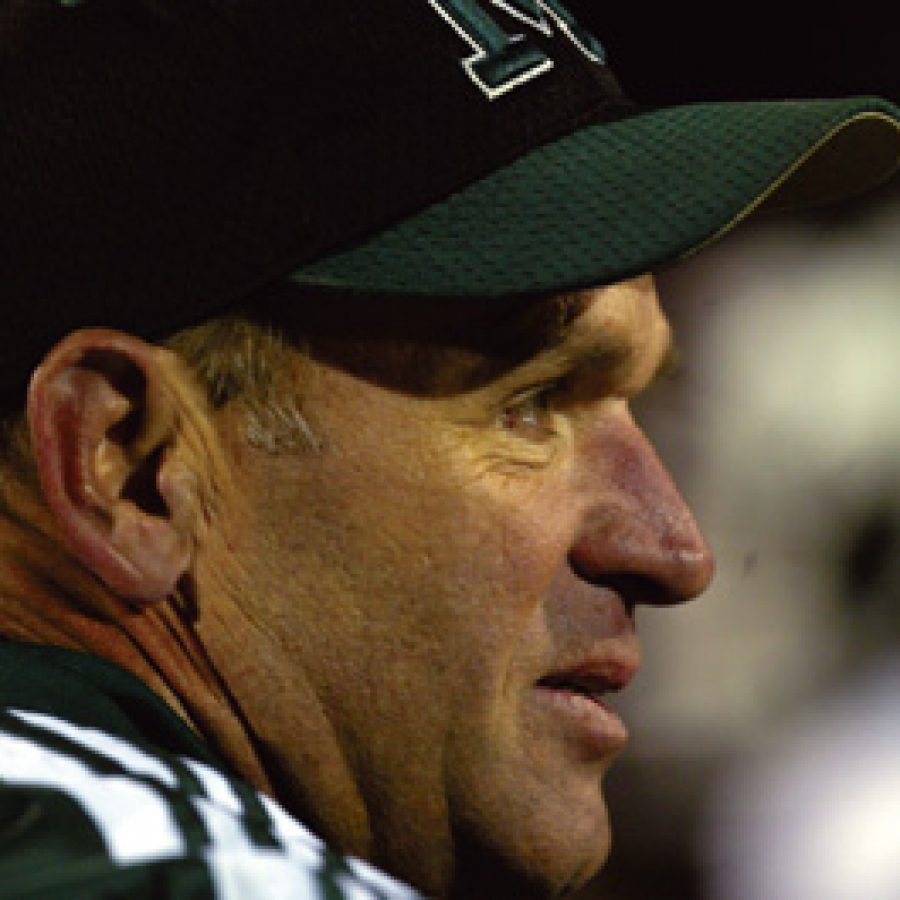 For the past 27 years, the Mehlville School District has enjoyed a positive window on the world thanks to the effort of head football coach Gary Heyde.
On Thursday, June 19, family, friends and football alumni will recognize his contributions to the Mehlville community during his retirement party.
Heyde's teams won 15 district football championships during his career at Mehlville Senior High School, eight Suburban West Conference championships, nine appearances in the state's Final Four, three state finals berths and the state championship in 1999.
A member of the Missouri State High School Coaches Hall of Fame, Heyde compiled a 211-92 career mark.
But looking back on his career, Heyde is more apt to brag about what his players did after leaving his program than his on-field success. Coaching with Heyde was the springboard for many area head coaches' careers.
At the retirement party, those whose lives have been touched by Heyde's career will have the opportunity to give back to him.
The event will begin at 6:30 p.m. at the Genesis Banquet Center, 2651 Telegraph Road. A $20 fee covers an open bar, appetizer and gift for the coach. The deadline for reservations is Friday, May 30.
Send your check payable to the Coach Heyde Retirement Committee to 166 E. Marseille, St. Louis, Mo. 63129 or visit www.markdewalle.com/coachheyde.
For more information, call John DeWalle at (314) 874-3826 or send an e-mail to coachheyde@hotmail.com.