Retired Beasley Elementary principal receives Mehlville's highest recognition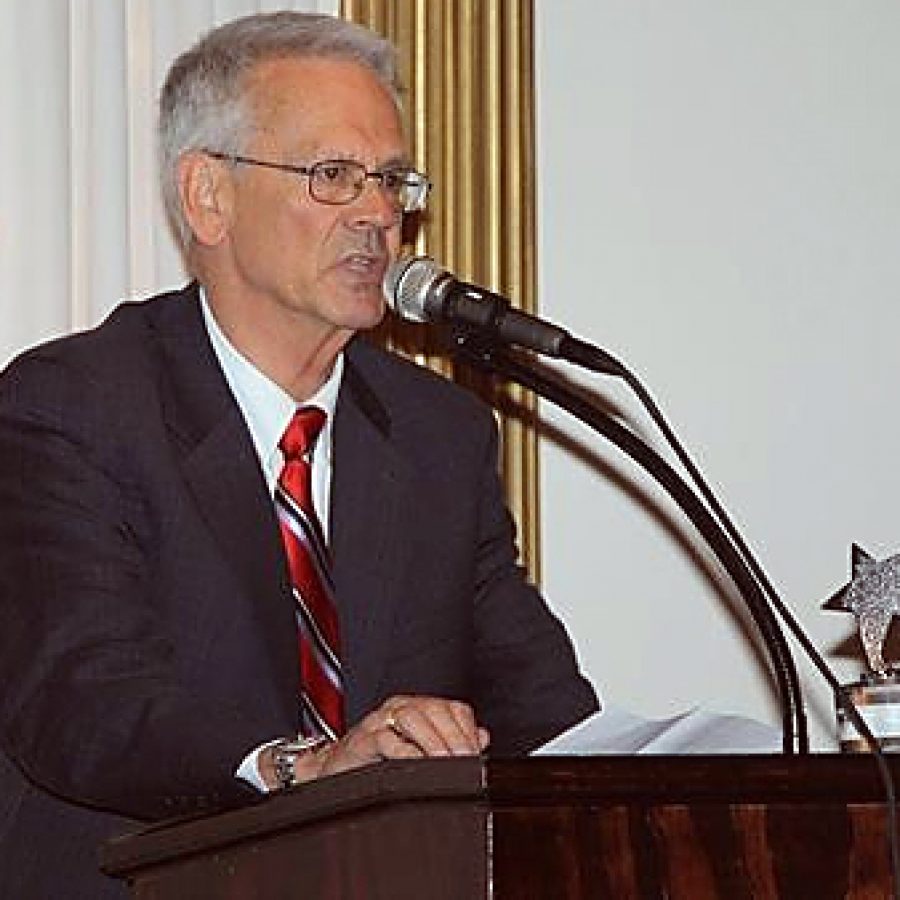 Retired Beasley Elementary School Principal Jim Schibig is this year's recipient of the Mehlville School District's highest honor, the Distinguished Service Award.
Schibig was honored last week during the 31st annual Mehlville Recognition Night, which drew 415 district staff members to the Genesis Banquet Center.
Superintendent Terry Noble presented Schibig with the award, which recognizes excellence in performance, service, character and contribution to the Mehlville School District.
"I don't think I've met another person so committed and so passionate about the Mehlville School District," Noble stated in a news release issued the day after the April 28 event. "It is my honor and privilege to present Mr. Jim Schibig with the 2011 Distinguished Service Award."
After thanking the staff, Schibig offered some advice: "Don't stop believing."
Schibig touted the district's accomplishments, exceptional staff and bright students as the reason the district was recently tied for first in the state on a national Return-on-Investment study.
Schibig urged the staff to "never stop believing" in the positiveness surrounding the district and that great things are just around the corner, according to the release.
Schibig began his career as an elementary teacher at Wohlwend Elementary and later held assistant principal and principal positions at Bernard and Beasley elementaries. He was principal of Beasley Elementary School for 15 years before retiring in 2001.
His focus always has been on the growth of the district's students and the respect of his staff and peers. Schibig has worked tirelessly the last four years, leading the COMPASS — Charting the Oakville/Mehlville Path to Advance Successful Schools — community-engagement programs and the Proposition C effort last November.
The Distinguished Service Award is an annual district-wide award recognizing excellence in performance, service, character and contribution to the Mehlville School District, according to the release. Distinguished Service Award Criteria include:
• The individual has made extraordinary contributions to the lives of Mehlville students or staff, an individual school or the district overall.
• An individual has had a profound effect on students or Mehlville schools.
• The individual has been involved in a variety of activities and services in one or more schools or throughout the district within the past year.
• The individual is supportive of students, staff and the district.
Nominations were anonymously reviewed by a committee comprised of community members, staff, administration, students from each high school, former honorees and board members.