Remains of Korean veteran killed in 1951 repatriated after 62 years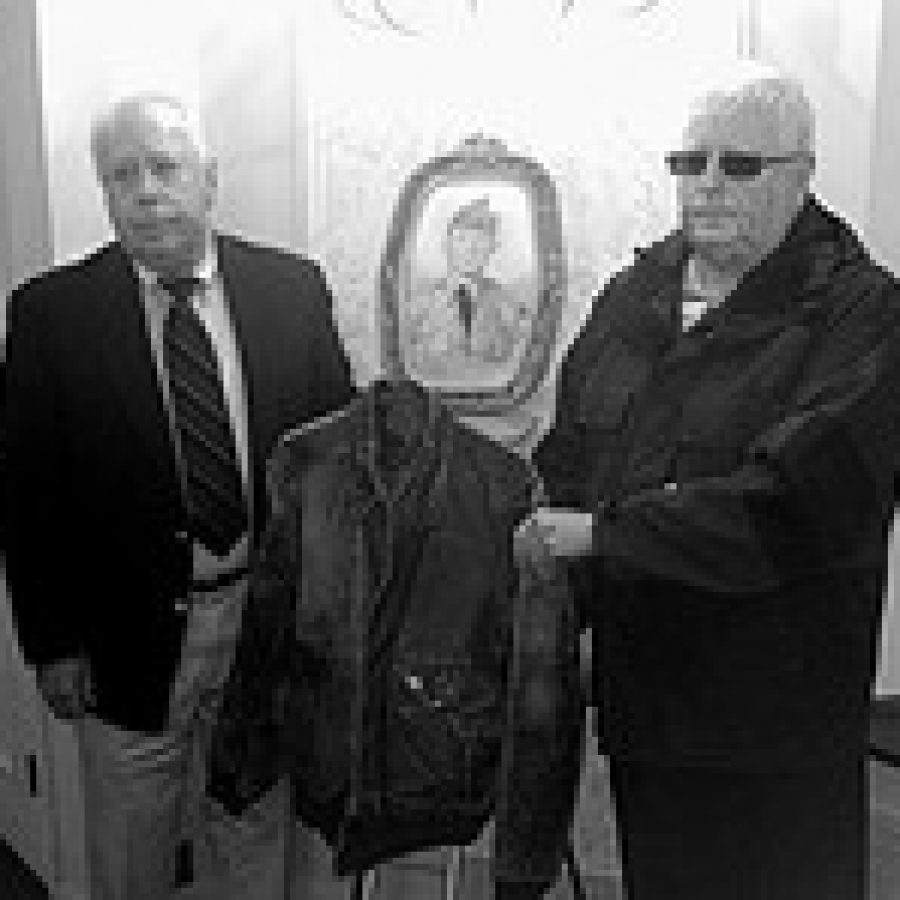 Gus Nelson, of south county, was just 11 years old when his uncle, Jim Larkin Jr., went off to fight the Korean War nearly 62 years ago.
"He got on a plane in 1950, and we never saw him again," Nelson, now 72, stated in a Missouri National Guard new release.
So when the U.S. Army called in 2006 saying North Korea had returned 208 boxes of U.S. soldier remains, and that Cpl. James N. Larkin, of Kirkwood, might be among them, Nelson was stunned to say the least.
"They asked me if I would submit a DNA sample for a match to the remains and I agreed," Nelson stated. "Then years went by, and I didn't think anything would come of it in my lifetime."
That is until Nelson got another phone call in February with the news that his uncle's remains had been positively identified and would be sent back to St. Louis for repatriation.
"I just couldn't believe it," Nelson stated, "but the facts all lined up and the forensic evidence was all there."
The remains of Cpl. Larkin were returned to St. Louis April 21. He was buried at Jefferson Barracks National Cemetery on Tuesday with full military honors. Dozens of Patriot Guard riders participated, forming a line of motorcycles several blocks long. Missouri National Guard Chaplain, Lt. Col. Kevin L. McGhee, of Florissant, presided over the ceremony.
"The ramp ceremony at Lambert Airport and the funeral at Jefferson Barracks were both very emotional for the Nelson Family, so it was very much an honor for me to preside," McGhee stated in the release. "I knew this would bring closure for the family, and I made sure to mention that during the ceremony."
"It does bring closure," Nelson stated. "There was no closure for all these years. We knew he was deceased, but having him back, well, it's just different now. It brings me a measure of peace."
After serving in combat in the South Pacific during all of World War II, Larkin again was called to serve in the Korean War. He was assigned to C Company of the 1st Battalion, 38th Infantry Regiment, 2nd Infantry Division when he was wounded and captured by North Korean forces on Feb. 12, 1951. Larkin died April 30, 1951, while a prisoner of war, according to Army documents. He was 34 years old. He never married nor fathered any children.
In the subsequent years, Pfc. Larkin was posthumously promoted to corporal and awarded the Bronze Star, the Purple Heart and several other decorations.
While recently looking through family memorabilia, Nelson came across an aluminum plate used by his uncle during World War II. Badly beaten up, the plate had been crudely engraved with the names of each location Pfc. Larkin served in during the war. For Nelson, that discovery and the events of the last week brought home the service and sacrifice of Larkin and other veterans.
"It was very emotional for me," he stated.
Equally emotional for Nelson was the number of people who participated in or attended his uncle's repatriation services.
"To them I say, 'Thank you, thank you, thank you,'" Nelson stated.