Reddick, Pehar exchange vows at St. Francis of Assisi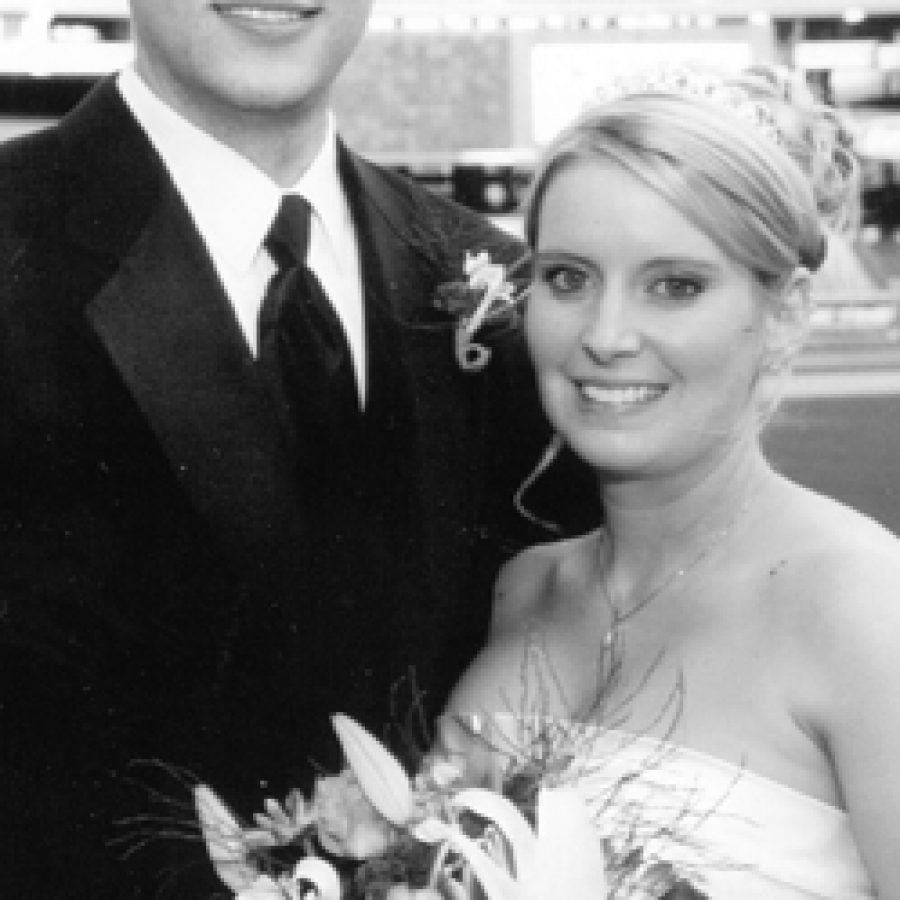 Kathleen Paige Reddick and Josip Paul Pehar were married March 12 at St. Francis of Assisi Catholic Church by Father Nick Kastenholz.
The bride is the daughter of John and Karen Reddick of St. Louis and Jim and Diane Willer of Mexico. The groom is the son of Mark and Teresa Vondera of St. Louis.
The maid of honor was Kelly Reddick. The bridesmaids were Jenny Reddick, Brielle VanMatre and Nicole Lasley. The flower girl was Emma Reddick.
The best man was Matt Badalamenti. The groomsmen were Jeff Pikul, Sean Reddick and Brian Gaffney. The ushers were Andrew Arizpe and Phillip Willer. The ringbearer was Stephen Reddick.
A reception was at Orlando Gardens. The couple resides in Spring Lake, Mich.
The bride is a graduate of Rockbridge High School in Columbia.
The groom is a graduate of Oakville Senior High School and is a third class petty officer in the U.S. Coast Guard in Muskegon, Mich.