Red Ribbon Week activities teach students the dangers of drugs, alcohol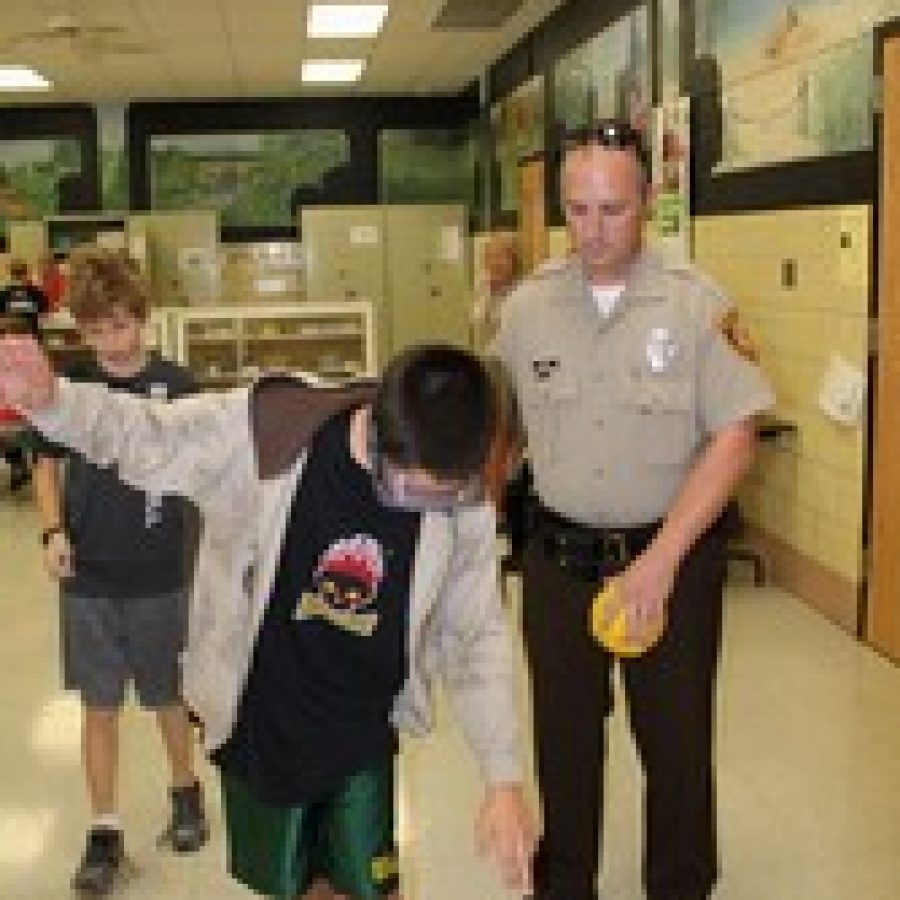 Students in Lindbergh Schools recently participated in a variety of Red Ribbon Week activities to show their commitment to living a healthy, drug-free life.
The week included lessons about the dangers of drugs and alcohol, in addition to fun spirit days.
At Sperreng and Truman middle schools, students signed a drug-free pledge at lunch and dressed up in crazy outfits to remember their commitment. Spirit days included "It's OK to be wacky, but drugs are tacky" day, "Put a Cap on Drugs" hat day, "Sock it to drugs" sock day, plus versions with sports gear, red clothing, and even fake facial hair — "Hair's to a drug-free life" day.
Middle school students also took turns wearing goggles that simulate the challenges individuals face under the influence of alcohol. Social worker Gina Poeppel of Preferred Family Healthcare and school resource officer Jeff Kriska showed students even simple tasks such as catching a ball, touching your nose or walking in a straight line are hampered under the influence of drugs or alcohol.
In addition, TREND students planted red tulip bulbs around the outdoor signs at Truman and Sperreng.
At Concord Elementary School, students participated in spirit week as well, "Striking Out Drugs" by wearing Cardinals gear, wearing crazy socks "because we are crazy about being drug-free at Concord," and looking sporty for "Team Up Against Drugs" day, Principal Megan Stryjewski stated.
Red Ribbon Week is sponsored by the National Family Partnership and is an annual event to show intolerance of drugs in schools, workplaces and communities.