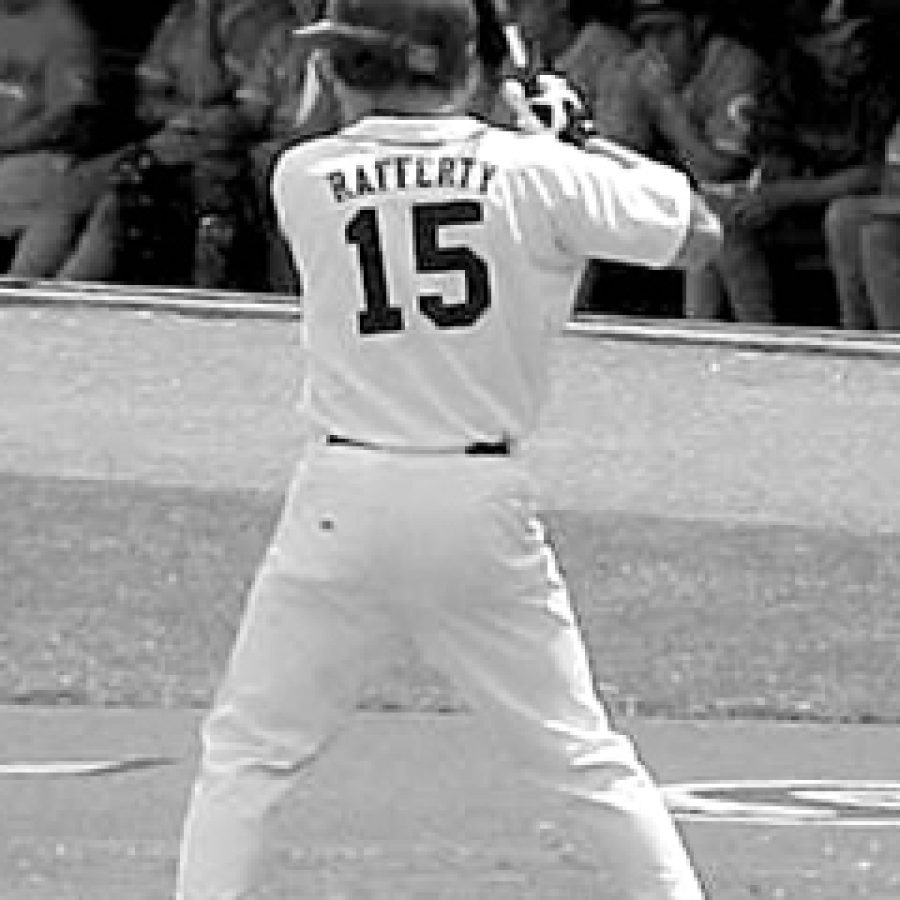 Southwest Missouri State junior first baseman Tim Rafferty has been named Missouri Valley Conference Player of the Week for the final week of the regular season.
Rafferty, a native of St. Louis and a product of Oakville Senior High School, led the Bears to five victories in May and a season-ending 11-game winning streak over the last three weeks of the season, according to a news release.
Rafferty hit .529 (9 of 17) with two doubles, a home run and nine RBIs for the week.
On May 19, he had the game-winning hit, a one-out, bases-loaded single, in the bottom of the 10th inning to give SMS an 8-7 win over Northern Iowa at Hammons Field.
Rafferty then provided the big blow in the May 21 win over UNI when he had a three-run double in a decisive six-run fifth inning in the Bears' 6-2 victory. Rafferty belted his first home run of the season in a win over Southeast Missouri State on May 17.
He finished the year with a .329 batting average with 16 doubles, 24 RBIs and a .462 slugging percentage.
Rafferty received his bachelor's degree this spring and will be going back for one more season and will complete his master's degree, according to the release.