Pupils spread holiday cheer to troops overseas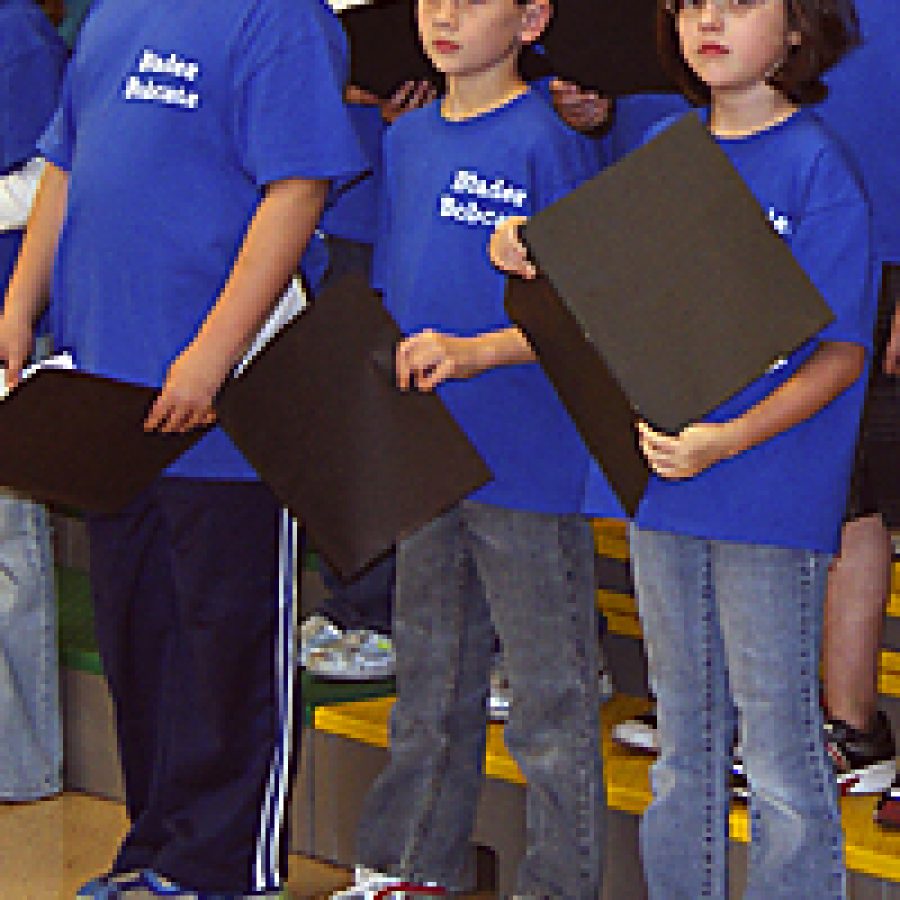 Pupils in the Blades Character Choir, an extracurricular group at Blades Elementary that meets before school with the mission of using its performance talents as a service to others, will use their musical skills to entertain troops overseas this holiday season.
Pupils last week recorded several holiday songs on a CD, with the technical help of Board of Education President Tom Diehl and board member Karl Frank Jr. The pupils had learned and practiced the songs since the beginning of the school year.
Blades fourth-grader Kurtis Frank said in a district news release, "The holiday CD is important because we worked hard on it and the soldiers will really like it."
"I think recording the CD is important to the soldiers overseas that may be lonely over the holiday," fourth-grader Morgan Allen added. "The CD will make them feel more like they are at home."
Blades' secretary Melea Genthon also hopes the soldiers feel more like they are at home this holiday season. Her son Nick is one of the soldiers the school has adopted. He is with the Army's 1st Infantry Division, Alpha Company, also known as "The Big Red One." This will be the first holiday season for many of the soldiers to be away from their families and Genthon believes that the soldiers will truly appreciate hearing these young voices while being away from home, the release stated.