Pupils form club to share their love of poetry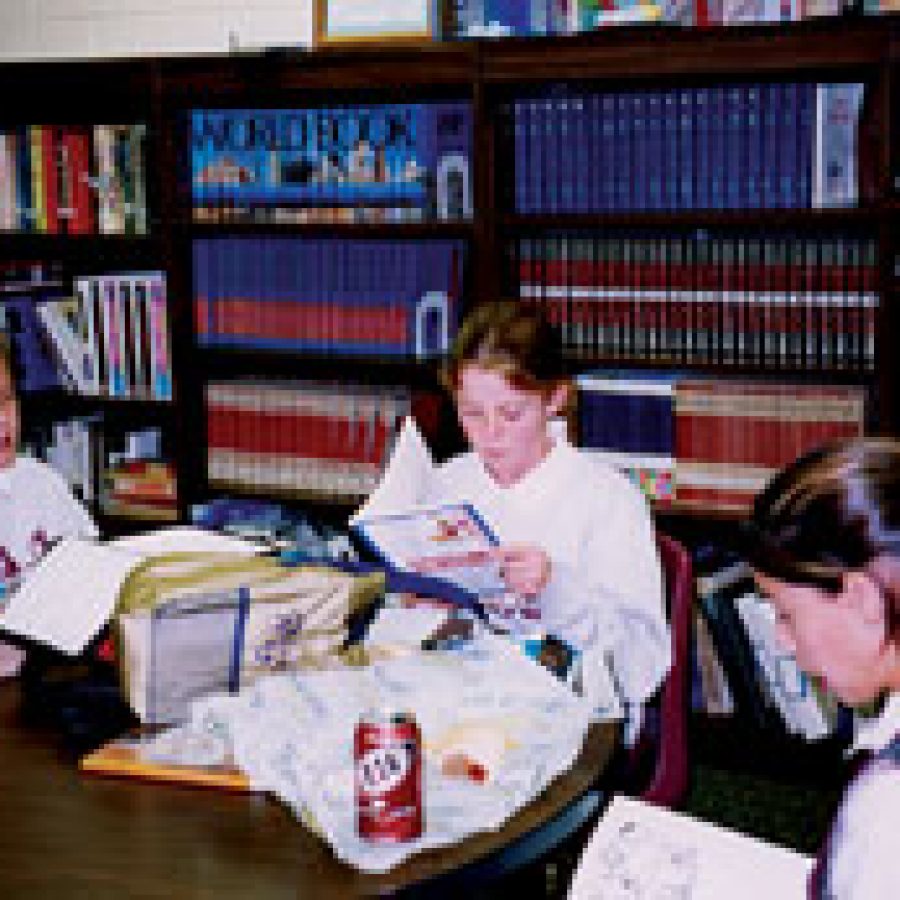 Fifth- and sixth-grade pupils at Queen of All Saints School in Oakville recently started the school's first PALS Club — Poetry at Lunchtime Sharing.
Club members all have a love for poetry and started the organization to share their favorite poetry with classmates, according to a news release.
During lunchtime once or twice a month about 15 Queen of All Saints pupils will share poetry they enjoy or poetry that they've written themselves.
Katie Renkins, who serves as the teacher facilitator for the PALS Club, stated in a news release, "The students really enjoy this time together. It's an opportunity for them to discover poets they may have been unfamiliar with.
"Some students feel more comfortable in a smaller group and they become more comfortable with poetry. They really relax and enjoy it," she added.