Public hearing set on Arbors at Clydesdale Park
Aldermen seeking changes to new subdivision off Kohrs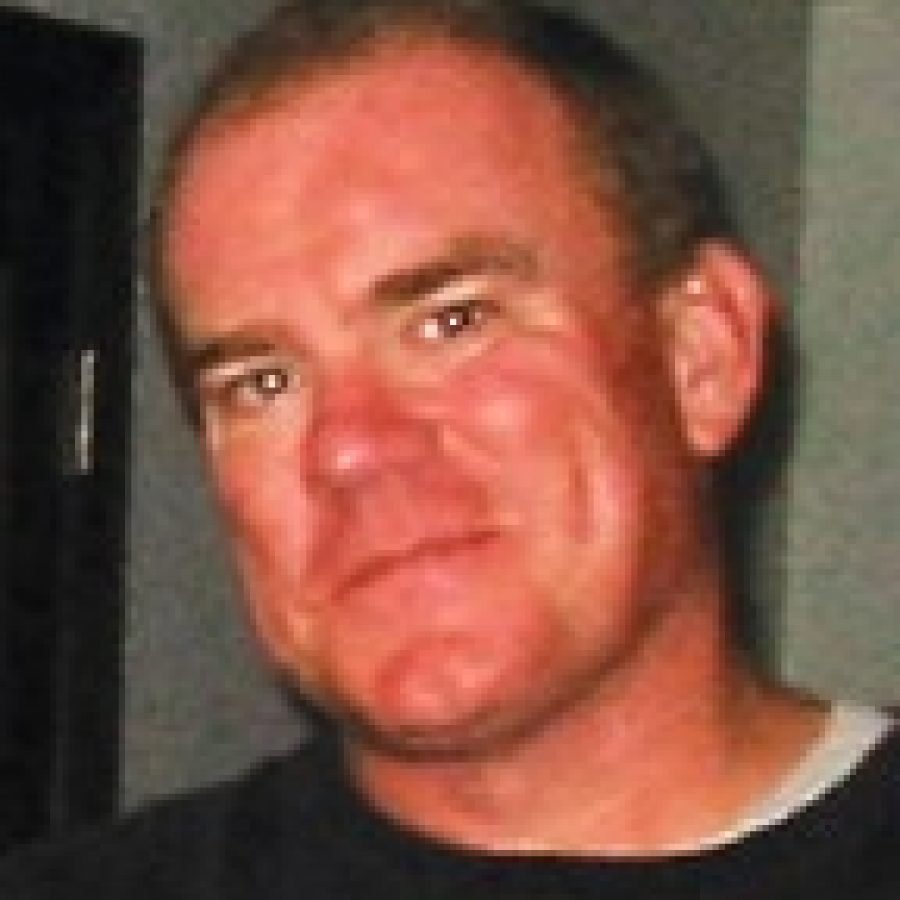 After discussing the merits and potential drawbacks of a proposed subdivision, the Green Park Board of Aldermen asked the subdivision's developer to devise solutions and alternate plans in advance of a public hearing next week.
During a July 30 work session, aldermen discussed the plan for Arbors at Clydesdale Park, a subdivision with 44 attached homes proposed by developer J.H. Berra at 10995 Kohrs Lane, which is owned by Ward 2 Alderman Tim Thuston. It was the first meeting in the new City Hall location, which officially opened Aug. 1. City Hall moved from Suites 2 and 3 at 11100 Mueller Road to Suites 5 and 6 at the same address.
"There's been a lot of talk about this, a lot of contention about it," Mayor Bob Reinagel said at the work session. "I want to make sure we have some answers."
The public hearing will take place at 7 p.m. Monday, Aug. 19, at City Hall before aldermen consider the proposed subdivision. At the work session, they decided not to vote the night of the hearing, so that Berra would have time to revise its plans before the board votes.
Berra wants to build the subdivision on 7.88 acres of land owned by Thuston, who did not participate in the work session. The developer requested a change in zoning from RS-1, single-family, to RS-1 with a planned development district.
The board agreed to notify Berra before the hearing and ask for more information related to four of what Ward 1 Alderman Tony Pousosa called "sticking points." Aldermen want more information on the water runoff and traffic from the development. They also want Berra to consider moving an entrance and moving or removing three of the units.
Board members discussed, in the words of Reinagel, "traffic on one side and water retention on the other — and what's good for Green Park and which way we're going to go." The point of contention that got the most consensus from the board was against three of the units that, under the current proposal, will have driveways backing onto Kohrs Lane.
"I don't like the three people driving blindly onto Kohrs," Ward 2 Alderman Jackie Wilson said. "I don't like that at all — something's going to happen."
The plans do not show any other area where those houses could be moved, however, board President Fred Baras of Ward 3 said. So the board could also tell the developer to remove them. The development needs all 44 units to be profitable, Berra Vice President Al Hicks has said.
The Planning and Zoning Commission voted 5-4 and 6-3 to recommend denial of the subdivision at its July 2 meeting, attended by dozens of residents.
A traffic study presented to the commission found that the new subdivision would not add that much daily traffic to surrounding roads.
At the work session, board members were skeptical of that contention, however.
"That's the age-old issue — nobody can make the Arbors at Clydesdale Park fix the problems of the past," City Attorney Paul Rost said. "But still, no one can deny that with 44 units, that's more traffic. I thought their numbers were a lot (of traffic) … The traffic study is what it is. You live in Green Park and you know people's habits and the way they drive. You don't have to take anybody's word on it."
Residents have complained about water that runs through the property and floods their yards. As part of its construction of the subdivision, Berra plans to cap the source of the water and pipe it into an area inlet.
"It won't completely solve the problem, but part of the reason for that is the MSD (Metropolitan St. Louis Sewer District) standards — they only control for a 15-year storm," said Mark Payken of Payken Consulting.
"By and large, I think it will be an improvement in terms of stormwater runoff," Payken said. "It's not going to be a cure-all. I'm not going to say there won't be a problem — the terrain is the terrain."
As proposed, the houses will be single-family attached homes, with two houses attached to each other, as with a duplex, with a two-car garage for each home. They will be built by McBride & Son Homes.
In response to board questions about the market demand for attached housing compared to detached single-family houses, Rost said the developer would know the market demand for this type of housing more than the board would.
"These are in such demand," Ward 1 Alderman Carol Hamilton said. "I've been a Realtor for a long time, and people are looking for this lifestyle. They don't want to mow lawns. People just want to be on the go and do what they want. And these are in the ideal price range."
The houses would sell for about $160,000 to upwards of $200,000.