Proposal to move SCOPE troubling to some parents
Misconceptions on SCOPE surprising to board president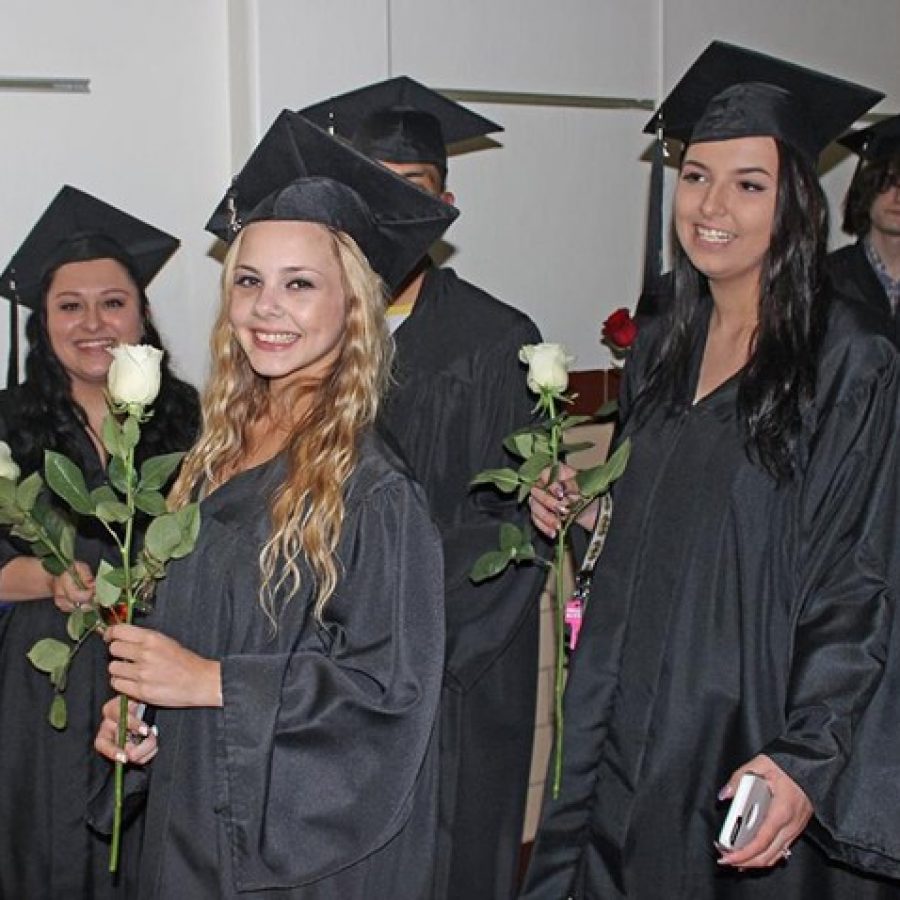 Plans for a new school of innovation in the Mehlville School District that call for an alternative school to be moved closer to Mehlville High School has some parents upset.
Mehlville could become the first district in the St. Louis region to open a school of innovation focused on project-based learning, pending Board of Education approval next January.
The school would open in the former St. John's Elementary building, which currently houses the district's alternative-education program for suspended students, SCOPE — South County Opportunities for the Purpose of Education.
Seven Mehlville High parents attended last week's school board meeting to protest Superintendent Chris Gaines' recommendation to make room for the new school, which could open for the 2017-2018 school year, by moving SCOPE across Lemay Ferry Road to the Witzel Learning Center, next to the district's Central Office on the Mehlville High campus.
Established in 1997, the Mehlville-run SCOPE educates students from eight school districts who receive extended suspensions. The program also serves Affton, Bayless, Hancock Place, Lindbergh, Special School District, Valley Park and Webster Groves.
The parents who came to the meeting to complain about the move were initially opposed because they mistakenly believed that SCOPE educates sex offenders, and they did not want their children on the same campus. Gaines started shaking his head as parents told the board those concerns because, he emphasized, there are no sex offenders at SCOPE.
"If they were sex predators, they wouldn't be here," Gaines said.
Talking to parents after the meeting, Sgt. Dalen Schmoll of the St. Louis County Police Department dismissed the idea.
Asked by a parent if there was even the slightest possibility that a sex offender could attend SCOPE, Schmoll said, "There's not, I can tell you that … There's no way the juvenile system would even let a kid (sex offender) back in the school setting, even if they're in the juvenile system."
This year, SCOPE served 121 suspended students — 51 from Mehlville, 50 from Hancock, 11 from Bayless, three from Affton and two each from Lindbergh, Valley Park and Webster Groves. None of the students at SCOPE are there for guns or drug dealing, Assistant Superintendent Jeff Bresler said. The most severe offense this year was drug possession.
Students attend SCOPE in two half-day sessions, with no lunch. If they moved to Witzel, start times for the schools would be staggered so that students are not released at the same time, Gaines said.
Although parents attending the meeting were happy to learn that they were mistaken about the type of offenses that land students at SCOPE, they were still skeptical even after Bresler and Deputy Superintendent Brian Lane stayed after the meeting to talk with them about it.
"I do feel much better knowing that some of the kids that are over there are not violent people," said Lisa Becherer, the mother of an incoming MHS freshman and an eighth-grader.
She still has reservations about the plan, however, and would prefer if it was scrapped altogether.
John Piskulic, the parent of four current or recent Mehlville students, said the move would have many families looking for private school alternatives.
"There's a finite group of people that don't have to send their kids to Mehlville, that choose to send their children to Mehlville. We're one of those parents," he said. "How many kids are coming in (for the school of innovation), and how many kids are you going to lose?"
But some students who are expelled from Mehlville go to private schools, Gaines said.
SCOPE students are not expelled and return to their high schools after serving their suspensions, Bresler noted.
Of the 121 students in SCOPE this year, 81 already returned to their schools, and the other 40 will return in the fall.
"Come to graduation, grab a group of kids, take a picture of them — you don't know which ones went to SCOPE," Gaines said. "You can't tell by looking at kids who went where."
SCOPE held its own graduation May 12. In a district video, Principal Pollie Richardson noted that although some students made mistakes to get there, many go on to college, and they have returned to tell her how they've become lawyers and successful business owners.
The school also houses the Missouri Options GED program, which students attend by choice and not because they're suspended. This year, the program served 126 students — 96 from Mehlville, 26 from Lindbergh and four from Hancock.
As Wright City superintendent, Gaines faced similar complaints when he moved an alternative program to a middle school, but there were never any problems, he noted.
"I don't think I believe in the concept of 'those kids,' because that's what I heard in Wright City … 'Those kids, those kids, those kids, those kids,'" Gaines said.
In 2007, the district moved SCOPE to St. John's from rented space in Grasso Plaza as a long-term cost-cutting move, over the objections of some residents who believed the students would be too close to MHS.
There have been no problems in the years since, Bresler said.
During that move, former Superintendent Eric Knost noted that the storefront program had been two blocks from an Affton elementary school for a decade and generated no complaints.
Plan not yet approved
Although the board has not yet approved the plan, parents said they see the move as a done deal already pushed through with no public input. Because of residents' concerns, the new school's implementation team will also develop an alternate plan for SCOPE by October, Gaines said.
No decisions are final, and any plans will be carefully vetted, school board President Samantha Stormer told the Call, adding she was surprised at the misconceptions surrounding SCOPE.
"These are kids out of our own districts that have made bad decisions and now they're at SCOPE. Does that make them horrible kids? Absolutely not," she said. "Obviously if we invested this long, 20 years, in SCOPE, we feel these kids are still worth saving."
Since no space is large enough for SCOPE except for Witzel, the alternate plan would involve either building or renting space off campus.