Prop R supporters set rally Saturday to kick off final push before election
Senator endorses Prop R; contributes $3,500 to effort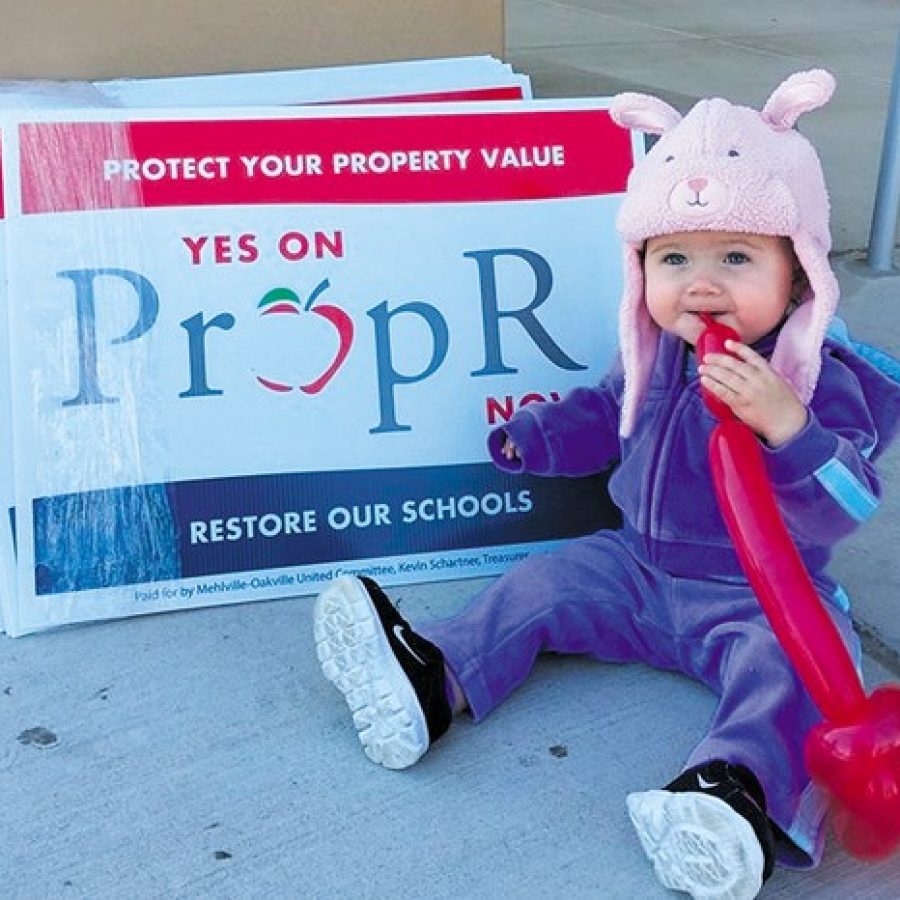 Supporters of the Mehlville School District's Proposition R are kicking off their final push this weekend to get out the vote for the Nov. 3 ballot measure.
The Mehlville-Oakville United Committee, or MOU, will hold an all-district rally at 9 a.m. Saturday, Oct. 24, at the Washington Middle School gym, 5165 Ambs Road.
Organizers hope to fire up voters and parents in advance of the vote for the 49-cent tax-rate increase, which if approved would be Mehlville's first tax-rate increase in 15 years. Coffee and donuts will be available at 8:30 a.m., and canvassing follows the rally.
At Prop R events last week, organizers said they are concerned about apathy among parents or pro-Prop R voters, who might assume that Prop R will pass and not actually vote. But they are confident that their message that Prop R will keep property values up is resonating with the community — and that the message is uniting Mehlville in a way that nothing else has.
"There is a lot of excitement going around the district, and people are uniting from the north side, the south side, and east to west as one," MOU organizer Peggy Hassler said. "We are working hard to make them understand we are all one district and one family, and we must stand together on this issue. We are truly becoming Mehlville-Oakville United, and our goal is to continue on with this message and this synergy even after Nov. 3."
MOU Treasurer Kevin Schartner told the Call that the pro-Prop R group has raised more than $34,000 from more than 300 donors, compared to a total of $153 in donations reported by the anti-Prop R group, Secure Mehlville Oakville Future.
Superintendent Chris Gaines discussed the ballot measure at the South County Chamber of Commerce last week. The only comment made after his presentation is that Prop R opponents might be "pennywise and pound foolish" for opposing a ballot measure that helps the community long-term, Gaines told the Call.
The St. Louis Association of Realtors, or SLAR, sent out an email last week announcing that it endorsed Prop R and contributed $3,500 to the campaign.
"While property tax increases are not something the St. Louis Association of Realtors typically endorses, the association views Prop R as a support mechanism to raising property values in the Mehlville School District," SLAR CEO John Gormley wrote in an email to the group's members. "Surrounding school districts are seeing appreciation that is not being seen in Mehlville, and many members have had concerns from buyers on the ongoing viability of the schools.
"The increased taxes on a $175,000 home in Mehlville would equal $13.58 per month. The financial solvency of the Mehlville School District is linked to the realtor livelihood of selling homes and to the preservation of property values."
Secure MO Future Treasurer Jane Conder disputes that Mehlville's property values are going down, and the group's website states, "Scare tactic alert! Your property values are not decreasing as Prop R supporters repeat ad nauseum. Property values are increasing."
After originally joining other area politicians in taking a neutral stance, Sen. Scott Sifton, D-Affton, endorsed Prop R and contributed $3,500 to the campaign Oct. 7.
If Prop R fails, the district will cut another $3 million to $5 million on top of the $4 million already cut this year, Gaines said.
But if Prop R passes, the keystone of Gaines' plan is hiring 16 new reading and English language-learner, or ELL, interventionists, or coaches.
Mehlville officials say the district needs more interventionists, or teachers certified to help struggling learners, to advance academically and educate the 121 students who are on waiting lists for reading help.
Mehlville had 6.5 reading coaches last year and cut five in budget cuts, so it now has two reading coaches, one for each half of the district, and no math coaches.
The district also cut its $100,000 tutoring program.
That lack of extra support for struggling students is one of the reasons Mehlville's scores on the Missouri Assessment Program, or MAP, test are not as high as surrounding districts, officials say.
With only two districtwide reading coaches and no math coaches, Mehlville officials say they are at a disadvantage educating struggling learners compared to higher-achieving districts with more coaches like Lindbergh Schools and Kirkwood.
Lindbergh Superintendent Jim Simpson told the Call that surrounding struggling students with coaching tailored to their needs is one of the foundations of Lindbergh's academic success, and students who get to grade level "almost always" stay there.
"That's an essential component of Lindbergh's educational strategy is individual education, and you do need to have the resources," he said. "It's one thing to identify the students' skills and the level they are, that's not that complicated — what becomes the tricky part is: What are you going to do about it once you notice it?"
Speaking to the Kirkwood Board of Education from his experience as former principal of Keysor Elementary School, Kirkwood Assistant Superintendent of Curriculum and Instruction Bryan Painter credited Kirkwood's success on the MAP test this year to the math and reading interventionists the district has hired over the last five years.
"I think we have a lot of interventions in place for our students and a lot of supports for our students who are really struggling in literacy," Painter said. "We've put interventionists in place over the last five years in elementary schools, particularly around math — bottom line, from an FTE (full-time employee) standpoint we have at least two people supporting our struggling readers in most elementary schools and one certified staff member in the elementary schools around math."
That means Kirkwood provides the same number of reading coaches at each of its elementary schools as the two currently shared by all 10 Mehlville elementaries.
A math coach for each school was key to getting Keysor's test scores up, Painter added. The school ranked in the top 10 in the state this year.
A comment board member Jean Pretto made at the Aug. 6 meeting has gained traction among district detractors, who say the comment shows that Pretto and the rest of the school board don't care about taxpayers. However, in quotes in letters to the editor and in videos posted online, residents quoting Pretto have omitted the last part of her remark.
"The dollar amount per student is $8,400 — that's pretty low in comparison to other schools," Pretto said. "So I guess if you don't like it, don't want to pay it, then I guess you have the option of leaving and find a school district that has lower taxes.
"Oh wait, there isn't one."
A video posted online as an argument to oppose Prop R by Secure MO Future shows Pretto speaking, but cuts off her statement after "leaving."
About the Writer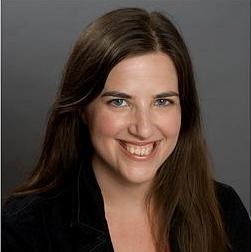 Gloria Lloyd, News Editor
Gloria is the editor of The Call. If you have any thoughts or suggestions for coverage, email her at glorialloyd@callnewspapers.com.