Prop R information disputed by father of Mehlville board member
No shortfall actually exists, Jim Murphy tells GOP club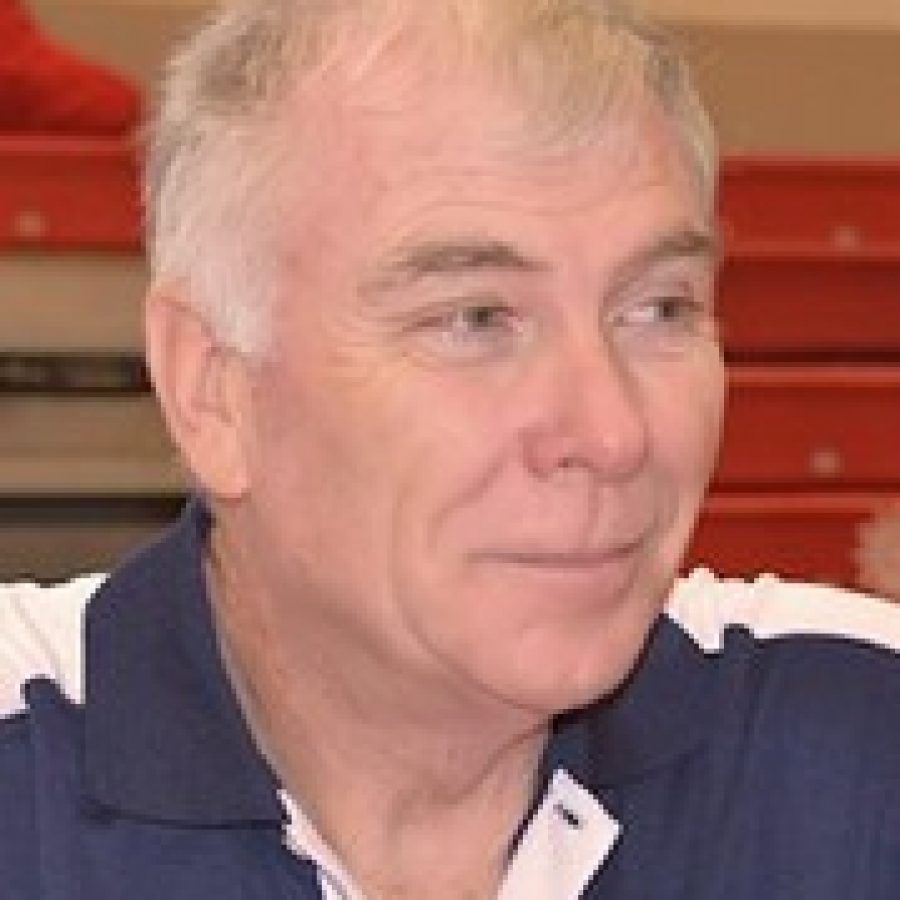 A Mehlville Board of Education member's father challenged the financial information surrounding the school district's Nov. 3 ballot measure Proposition R last week.
But an education analyst from a free-market think tank told local Republicans that if the money is spent wisely it could be a good investment for district taxpayers.
Board President Venki Palamand originally agreed to make the case for Prop R at the Oct. 8 Tesson Ferry Republican Club meeting opposite Show-Me Institute's education analyst Brittany Wagner.
Wagner was slated to argue against the 49-cent tax-rate increase and, as the club told members before the event, let voters know "what the Concord Call won't tell you about the Mehlville School District."
But Palamand backed out the day before the event at the request of organizers of the Prop R campaign committee, Mehlville-Oakville United, or MOU, who didn't believe the GOP attendees could be swayed.
The Show-Me Institute's Wagner, a former teacher, talked about possible alternatives to Prop R, which stands for Restore.
She concluded with a markedly different view than some Prop R critics, who dispute that school districts affect home values.
MOU printed "Protect Property Value" on its yard signs, and real-estate agents have come out in favor of the measure.
"If it turns out that the school district would benefit from this money, that the taxes would increase and the school district would improve, you all benefit because in the end the price of your homes would rise," Wagner said.
Show-Me measured whether school districts can create a market for government services in St. Louis County by studying Richmond Heights, Wagner noted. There, buyers can choose from four school districts, Clayton, Brentwood, Ladue and Maplewood-Richmond Heights, or MRH, and home values vary by district.
Since houses in high-scoring Clayton cost more than neighboring houses in MRH, the think tank found that school quality is the key factor driving property values.
"We know that tax rates have something to do with the quality of a school, we know that it's going to have something to do with the cost of a home — right now, are your tax dollars being spent wisely?" Wagner asked. "If the rate is increased, will the funds be spent in a way that increases the quality of the good? If the school district does follow through on its plan and it makes a difference, are your homes going to increase their value?"
The week before, attendee and board member Lori Trakas called Mehlville's test scores "miserable." But looking at how Mehlville spends money, Wagner examined academic indicators and came to a different conclusion more along the lines that Mehlville is the "biggest bang for the buck."
Mehlville has low tax rates, she noted, yet its academics are "kind of in the middle … They're not doing that bad."
Wagner also examined college-readiness indicators, including average ACT score, where Mehlville scores 23 and Kirkwood scores 24. Mehlville ranks near the top in AP classes, with 16 classes compared to 19 in Kirkwood and Lindbergh and three in Webster Groves. In college remediation rates, Mehlville graduates came in at 32.9 percent compared to 30.3 percent in Kirkwood, she added.
"That's not really that big of a difference," Wagner noted. "When I look at how Mehlville's doing, it seems to me that maybe they are doing something for gifted and talented students, but they do still have struggling students that maybe could benefit if more resources were directed to them."
The keystone of Prop R, district officials say, is hiring 16 coaches for struggling learners. Still, the Show-Me Institute likes to consider innovative solutions for problems, Wagner noted, so she presented three ideas on how to fix Mehlville.
To address the shortage of reading coaches, Wagner suggested interdistrict choice could allow struggling students without those teachers to attend a different school that has them.
Second, Wagner noted the void left by the record number of teachers who left Mehlville this year: She student-taught at Oakville Middle under Jennifer Walter, a "really cool" life-science teacher, and was shocked to find out Walter left for Fox.
Quality science and math teachers are difficult to come by, Wagner said, so Mehlville could keep them by paying them more than other teachers. Finally, she suggested that instead of the $500,000 1:1 laptop program, which was halted this year in budget cuts, the district could direct technology to struggling students.
"I think that there are many solutions to the budget problems that Mehlville is currently experiencing, but that doesn't mean that Mehlville doesn't need more money," she said. "And it doesn't mean you all have to vote no — you all have an important decision to make, and you have to weigh the options."
Next, the GOP crowd — which included three former Mehlville board members, along with Trakas and board member Jamey Murphy — heard from Murphy's father and Tesson Ferry GOP vice president, Jim Murphy. Jim Murphy also is the father of former board member Katy Eardley, who served from 2012 to this year.
"I'm not here to tell you not to vote for Prop R," Jim Murphy said. "I'm here to tell you that what we have seen as a campaign for Prop R has been somewhat dishonest and has been absolutely one-sided, and we have a media that absolutely is on one side and has been equally dishonest."
Jim Murphy disputed that there is any budget deficit or shortfall, questioning the original $8 million deficit projection and the need for $4 million in budget cuts.
After positive variances last year, the district has a $1.3 million overall deficit and $2.6 million operational deficit. Since that time, $800,000 in health insurance savings compared to the original projection means there is no current deficit, Murphy said, since coming within $500,000 of revenues is "considered revenue neutral."
"There's actually no shortfall," Jim Murphy said. "Have they said that? Has the Call reported that? No."
The board member's father also questioned district data on teacher salaries, tax revenues, classroom sizes, number of administrators, the cost of the election, the reserve fund and said Prop R is a "bailout for bad behavior on the school board."
Citing historic district revenues, Murphy noted that they went up as home values increased in the runup to the Great Recession, with the district spending to match and then crying foul when property values plummeted. The school district's budget increased from $78 million in 2000 to $107 million this year, he noted.
In a vote whether to spend "$500 to $10,000" on an anti-Prop R postcard with Jim Murphy's points, 19 of 20 paying members voted to send the card, with votes counted by Tesson Ferry GOP Membership Chairman Jamey Murphy.
About the Writer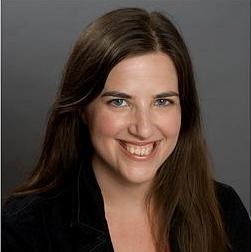 Gloria Lloyd, News Editor
Gloria is the editor of The Call. If you have any thoughts or suggestions for coverage, email her at glorialloyd@callnewspapers.com.