Prop C in Crestwood, Prop P in St. Louis County among tax hikes OK'd
Voters 'weren't listening' to Call editor, Roby says of passage of Proposition C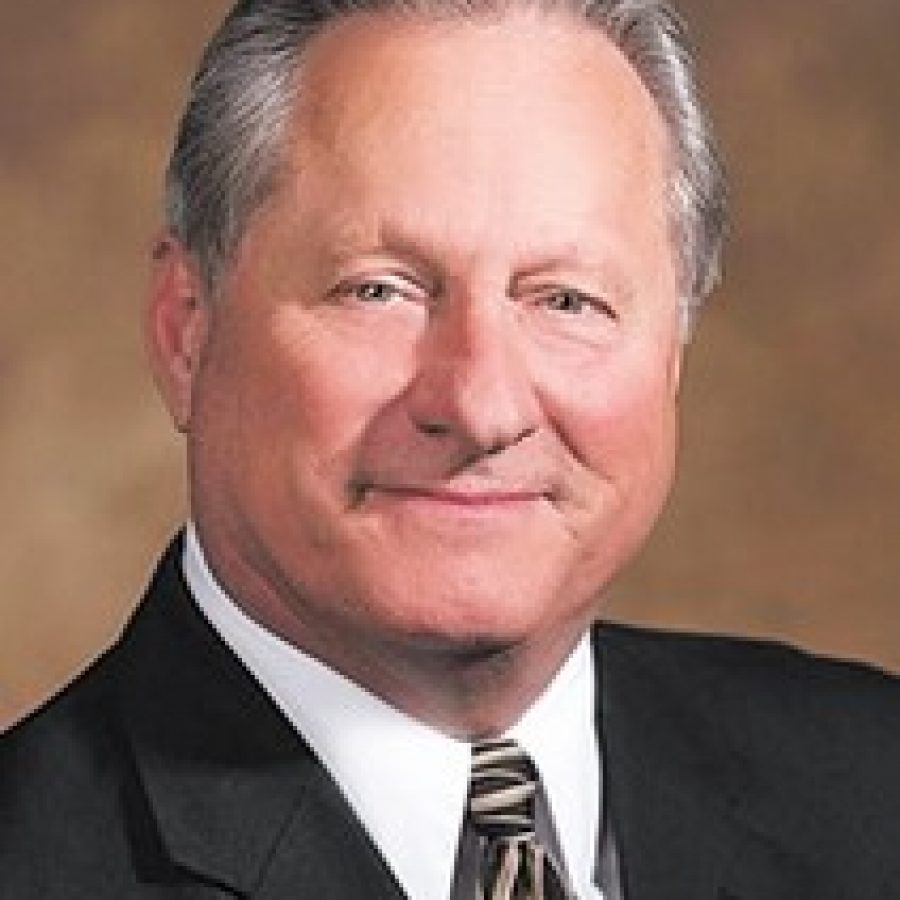 Voters in south county turned out in droves last week to show their support for police and firefighters by overwhelmingly approving a series of tax-rate hikes in St. Louis County, Crestwood, Sunset Hills and Affton.
Observers attributed last week's higher-than-usual 23-percent voter turnout to widespread support for Proposition P, a new half-cent countywide sales tax for police and public safety that passed with 101,964 votes, or 63.18 percent.
Crestwood's 45-cent property tax-rate increase Proposition C passed with 2,097 votes, or 56.61 percent, to 1,607 "no" votes, or 43.39 percent.
The Fenton Fire Protection District, which covers the half of Sunset Hills not covered by the Mehlville Fire Protection District, passed its first tax-rate increase in 31 years, Proposition E. The 39-cent  measure earned 3,913 votes, or 61.1 percent, compared to 2,491 "no" votes, or  38.9 percent.
"Thank you for your support," the fire district posted on the sign outside its headquarters April 5.
The Fenton tax-rate hike will cost the owner of a $150,000 house $111.15 more a year and will cover the deficit spending the district has used the last decade to cover for falling revenues in the years since the Fenton Chrysler plant closure and a series of tax-increment financing, or TIFs, granted in Fenton. The new tax rate will be $1.396 per $100 of assessed valuation.
The Affton Fire Protection District, which includes the annexed area in Crestwood, also passed its 25-cent tax-rate increase, Proposition A for Affton. Voters gave the measure 3,766 votes, or 65.12 percent, and cast 2,017 "no" votes, or 34.88 percent.
Affton Chief Nick Fahs thanked residents on behalf of the AFPD administration and Board of Directors.
"Passage of Prop A will allow our fire district to grow with our community and allow the us to provide the highest level of service to our residents that they deserve and expect from us," Fahs said.
Prop A will go to fund pensions, equipment and a new firehouse to replace the AFPD's aging facility on Valcour Avenue that serves the annexed Crestwood area.
The city of Crestwood will add at least $1.13 million from Prop C to its current $8.2 million budget, and potentially more due to this year's reassessment and higher property values. At the same time, the city is also slated to take in roughly $600,000 earmarked for "police and public safety" from Prop P.
Although the ballot measure had unanimous support from city officials and aldermen, it is the first Crestwood tax increase in memory to see organized opposition, with a committee formed against it called "Crestwood Citizens Against Prop C." The group criticized Prop C as a 181-percent residential tax hike, a 162-percent personal property tax hike, and a 109-percent commercial tax hike.
But the city needed the money desperately, Roby said. If it failed, he was prepared to turn off city streetlights and bring it back next year to try again. The city has tightened its belt and cut waste, said the mayor, who was re-elected unopposed in the same election.
Aldermen have not approved a a balanced budget since 2012, with a slight deficit in 2013 turning into deficits of at least $500,000 for the last four years. The last two years, the city Ways and Means Committee comprised of aldermen and the mayor has increased the deficit on the budget recommended to it by the city administrator.
The "Yes on Prop C" signs around the city were funded by a firefighters' political-action committee, and Roby attributed much of the support to appreciation for police officers and firefighters.
"It's going to be interesting to see how many of these people who were opposing it will finally understand that we really did need it, that this wasn't just a game we were playing with the residents," Roby said. "I guess the only thing I can say is that in talking with other members of the board and myself, we're very grateful."
Asked by the Call what he believed was the Prop C argument that carried the day for Crestwood voters, Roby said, "I think people weren't listening to (Call Executive Editor) Mike Anthony — he's not been very accurate in his last few predictions on who he thought should win and shouldn't win. The people of Crestwood are basically going to make up their own minds, and they decided that it was something that the city needed and they were gracious enough to give it to us."
Of the anti-Prop C committee, Roby said, "I certainly feel for those people who did not support this, because obviously they're having a struggle making ends meet. I don't know how they're going to handle it, but it was a decision made by the majority of the citizens to pass it. And so I guess we'll all have to deal with it."
Voters passed Prop P by such an overwhelming margin that it sent a clear signal to the region's police officers that the community supports them, St. Louis County Police Chief Jon Belmar said.
"I'm very grateful and humbled for the support of the community in St. Louis County," Belmar said. "That lends a lot of confidence to the Police Department from the public … I'm humbled by it, and with it comes that added responsibility of saying we're going to earn this every day. We've been given a heck of an opportunity to move law enforcement forward, and not only define success, but define what is ideal."
The sales tax will go into effect in the fourth quarter of 2017 and will first be reflected in 2018 budgets. County officials estimate the tax will raise $80 million, $46 million for county police and $34 million for each of the county's 91 municipalities.
Belmar has already started working on his Prop P spending plan's cornerstone, hiring an extra 110 officers to staff two-officer cars for the first time. Another key aspect for rank-and-file police officers is that the money from Prop P will allow them to get raises and get on a predictable pay plan for the first time in years, which will help keep officers from leaving, he added.
In response to critics, County Executive Steve Stenger, Belmar and the St. Louis County Police Officers' Association worked hard to get their message out and release a specific plan for the spending that resonated with voters, the chief said.