Program helps youth develop speaking skills
"Healthy Living" by Carl Hendrickson
For the Call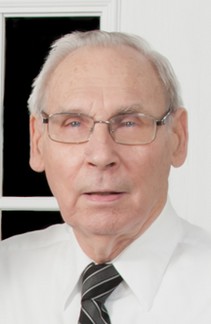 It was one of the worst days of my life.
I was 10 years old and a fourth-grader at Brown Street Elementary School in Milwaukee, Wis. At the end of the school year, my family planned to move to the territory of Alaska. My mother told the school administration that I would not return the next school year.
Alaska at that time was a desolate, mostly uninhabited, and, to many, a frozen wasteland. Little was known about this territory.
School officials thought it would be an excellent lesson if I spoke to the other students to tell them of my trip and what was to be expected when I reached the frontier.
Unfortunately, I learned that I had glossophobia — the fear of public speaking.
This fear has ranked No. 1 on many surveys, greater even than the fear of death. At a funeral, apparently, most would rather lie in the coffin than provide the eulogy.
It has been years since this first major speaking experience. Although terrified, I was able to stumble through and provide a largely incoherent presentation. But I no longer have a fear of public speaking and have spoken to many groups over the years.
As a parent and grandparent, I do not want my children or grandchildren to experience the dread of public speaking that I had as a youngster and young man. I want to see them develop communication and leadership skills that will help them as they mature and take on responsibility at school, in the workplace and in the community.
Those who have been exposed to speech and debate develop excellent oral and written communication skills, obtain excellent critical thinking skills and develop self-confidence.
A few who have benefitted from developing their speaking skills are Ronald Reagan, Oprah Winfrey and Stephen Colbert.
Toastmasters International sponsors a Youth Leadership Program that is an excellent workshop to assist young people in developing communication and leadership skills. On Tuesday, Sept. 19, the South County Toastmasters Club will host its first Youth Leadership Program.
The eight-week program for youngsters ages 12 to 17 will run until Nov. 7, but will not meet Tuesday, Oct. 31. Meetings will take place from 7 to 8:30 p.m. at Achieve Wellness, 4282 Telegraph Road.
Your child or grandchild will learn valuable speaking and leadership skills. This will be done in a small group of roughly a dozen students. Meetings will be run by an experienced Toastmaster with other experienced Toastmasters providing helpful speaking and leadership presentations.
Graduation will take place at 7 p.m. Wednesday, Nov. 15, at the MetLife Building on Tesson Ferry Road in conjunction with the South County Toastmasters Club's meeting. The cost is $10. To register, email hilasmij-2@yahoo.com.
My son has participated in a Youth Leadership Program. I have passed along to my grandchildren information about the upcoming program. Don't delay.
What your children or grandchildren learn now will help them throughout life.