Principal's Halloween outfit is pretty scary following losing bet on NCLS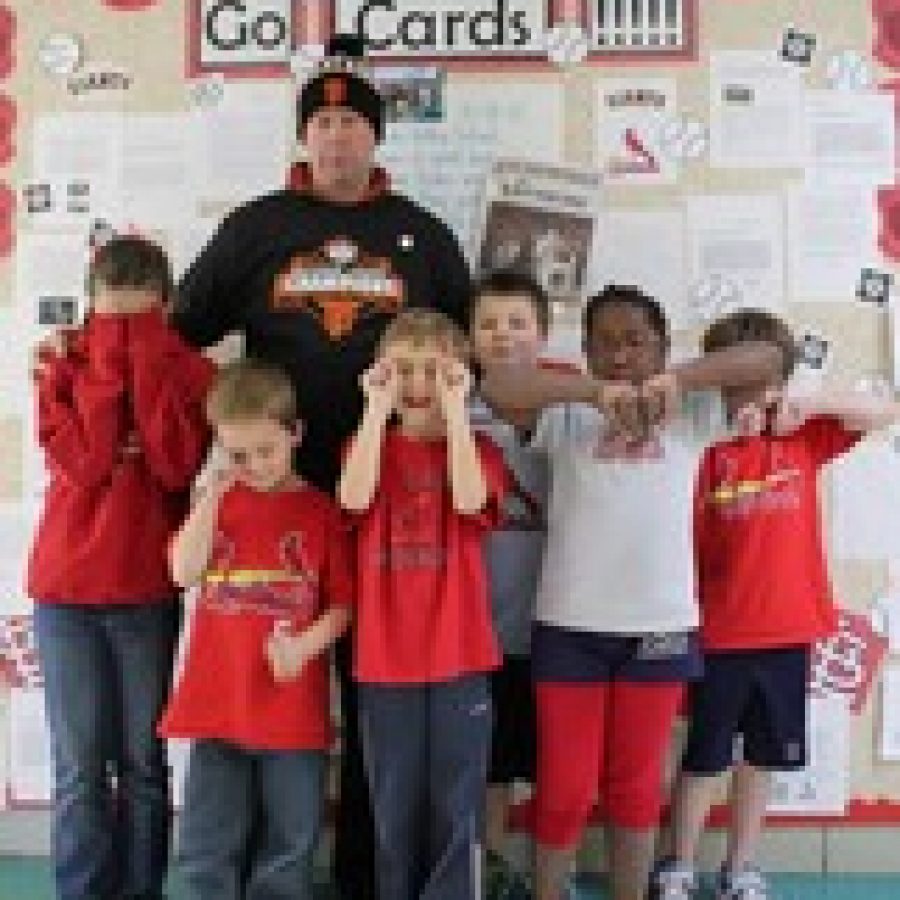 Crestwood Elementary School Principal Scott Taylor's black and orange outfit on Wednesday had nothing to do with Halloween, although it did garner more than a few "boos" from fellow staff and students.
As the result of a losing bet with a school in California, Taylor suited up and wore a San Francisco Giants ski hat and a National League Champions T-shirt following the Cardinals' bitter defeat last week.
Taylor, who grew up in California, recently reconnected with childhood friend Bob Raines via Facebook and discovered that Raines is also a principal at Alexander Valley School in Healdsburg, Calif., which is about an hour away from San Francisco.
The friends bet that whoever's team lost the NCLS series would have to wear the winning team's gear to school and send a photo. In addition, students at each school sent email pen pal letters to each other throughout the series, sharing facts about their city and home teams.
Even though the Cardinals lost, the students were good sports, and Taylor said the wager was a winning experience for all involved.