Poll Results: Did Lee Harvey Oswald act alone to assassinate JFK?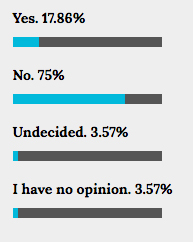 What does south county think about the assassination of President John F. Kennedy in light of last week's release of a trove of long-classified documents on the case? We found out with our iPoll last week. Here are the results… south county does not believe that Lee Harvey Oswald acted alone.
This week, make sure to take our poll on whether you agree with the majority of the County Council's decision to sue County Executive Steve Stenger.