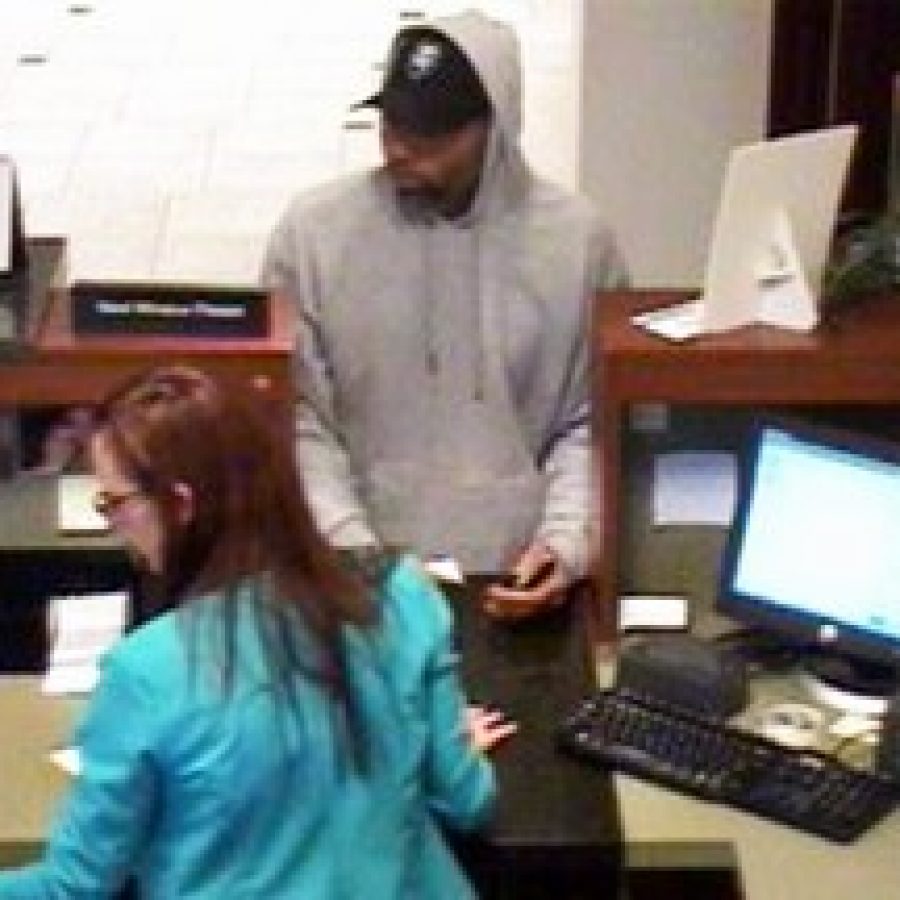 St. Louis County Police are seeking a man accused of robbing a Commerce Bank in south county at roughly 5 p.m. Friday.
The suspect in the robbery of the bank at 4100 Rusty Road, near South Lindbergh Boulevard and Interstate 55, is described as a dark-skinned white male or a light-skinned black male, about 6 feet to 6 feet 2 inches tall, 25 to 35 years old, with a medium build.
The man had a thin, scruffy beard and moustache, according to police. He was wearing a black ball cap with a white emblem, a light gray hooded sweatshirt and khaki cargo pants.
The suspect did not imply or display a weapon, police said.
Anyone who can provide any information is asked to call St. Louis County Police or CrimeStoppers at (866) 371-8477.