Police seek suspect in pawnshop robbery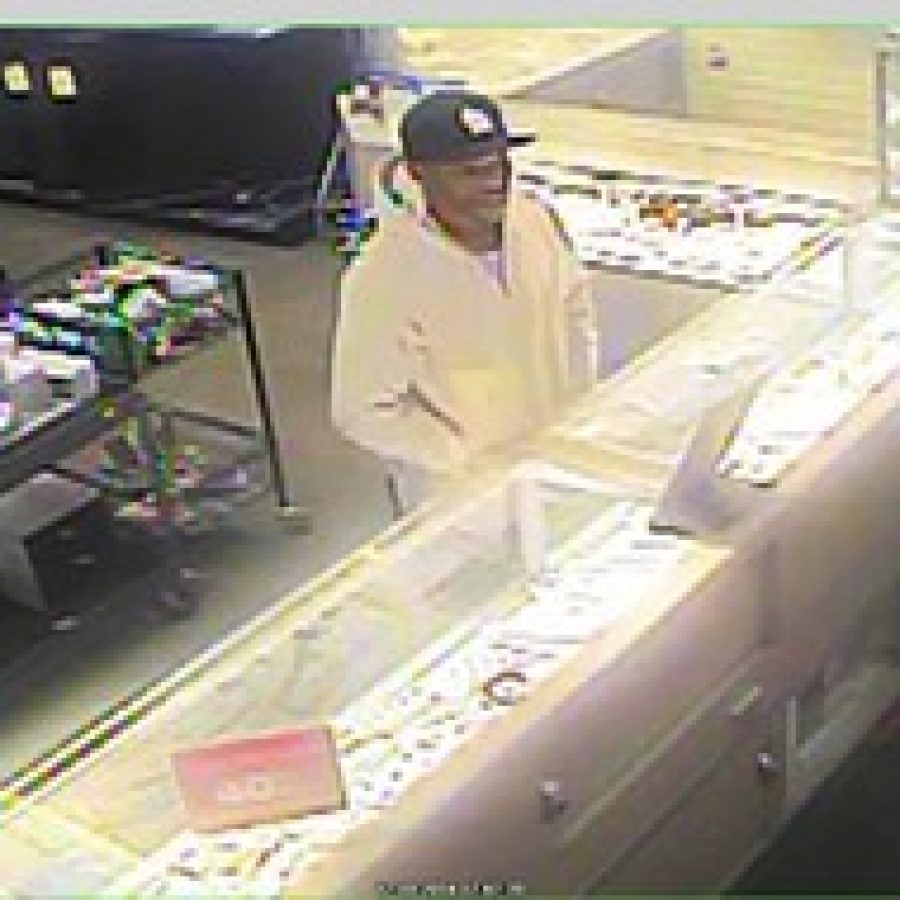 The St. Louis County Police Department is seeking a suspect in a robbery that took place last week at Cash America Pawn, 2616 Telegraph Road.
Officers from the South County Precinct responded to a report of a robbery at roughly 5:45 p.m. Wednesday, Dec. 10, at the pawnshop. The suspect used a hammer to break the glass of a jewelry case, and grabbed an undisclosed amount of jewelry, according to police.
He then threatened an employee of Cash America Pawn with the hammer before leaving the business, police said.
The suspect was described as a black male, 20 to 25 years old, 5-feet-9-inches tall, 150 to 160 pounds, clean shaven and wearing a black baseball cap, white hooded sweatshirt and black pants.
The St. Louis County Crimes Against Persons Unit is currently investigating the robbery.
Those with any information are asked to call (314) 889-2341.