Police search for man who robbed Green Park gas station at gunpoint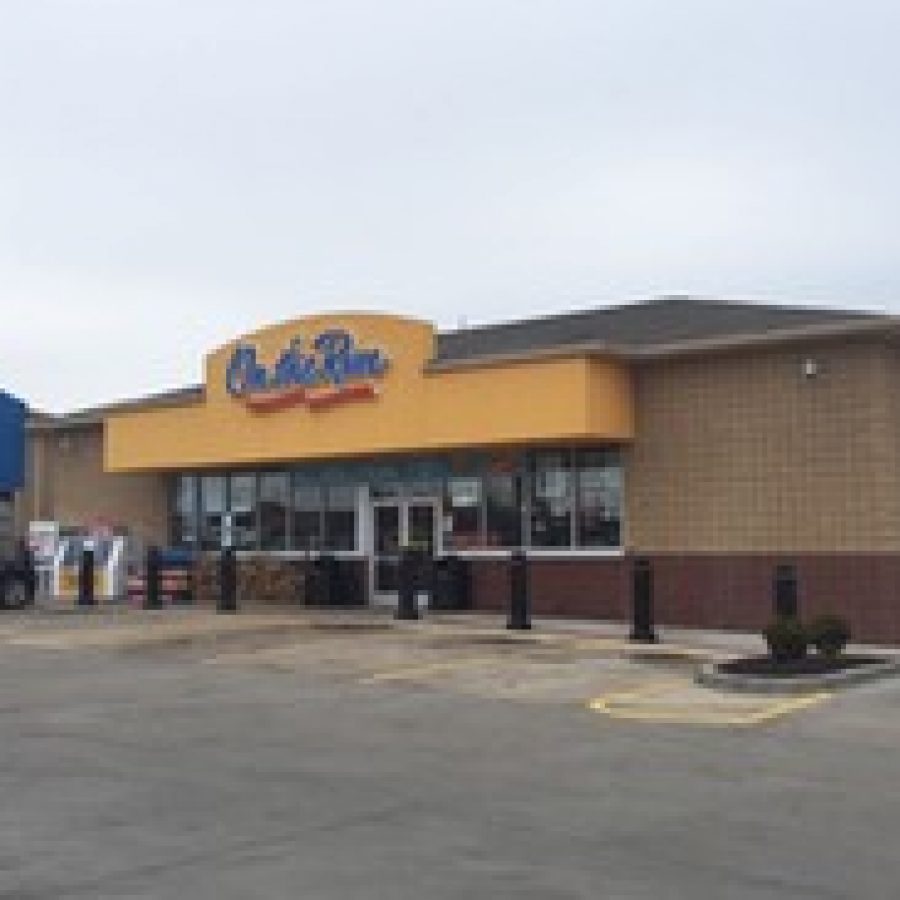 The St. Louis County Police Department is searching for a man who robbed the Mobil On the Run gas station in Green Park at gunpoint early Thursday morning.
County police officers from the Affton Southwest Precinct responded to a reported robbery at the gas station at 5840 S. Lindbergh Blvd. at 12:15 a.m. Thursday. A man allegedly approached the clerk at the Mobil station and demanded all the money out of the cash register. After the clerk handed him an undisclosed amount of cash, the suspect fled the store toward Mueller Road.
Witnesses described the suspect as a 5-foot-7-inch white man roughly 30 years old with a thin build, short brown hair and facial stubble. The man was last seen wearing a dark-colored hooded sweatshirt, dark blue jeans and white tennis shoes.
Anyone with information is asked to contact the St. Louis County Police Department at (314) 615-8695 or Crimestoppers at (866) 371-TIPS (8477).
The Mobil gas station is a block from Green Park City Hall and the headquarters of the Mehlville Fire Protection District, both on Mueller Road. Green Park is usually patrolled during the day by one county police officer, Officer Matt Kappler, and is covered at other times by county officers from the Affton Southwest Precinct.
The last armed robbery in Green Park happened in November 2008 and resulted in the shooting deaths of two employees at the Steak 'n Shake at 5828 S. Lindbergh Blvd, next to the Mobil gas station.
The next week, two Cahokia, Ill., brothers, Anthony Akins and Oundr'e Akins, were arrested and charged with two counts of first-degree murder, robbery and three counts of armed criminal action for the shooting deaths of Mark Gerstner and Tammy Cantrell.