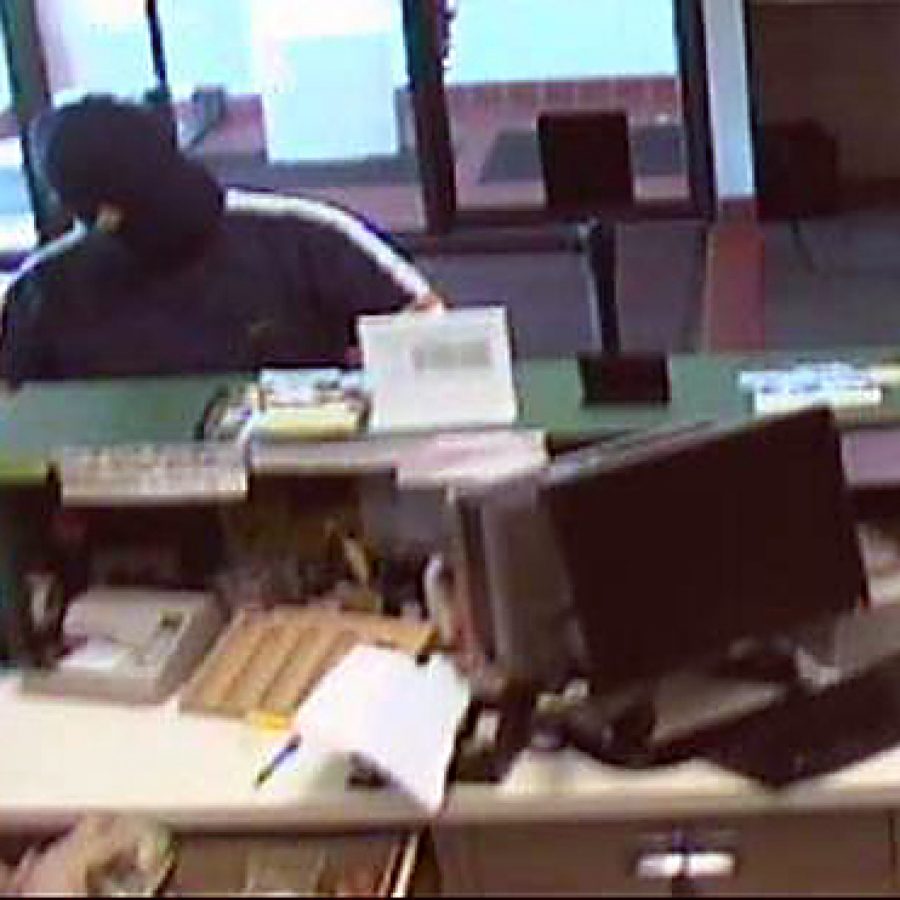 County police are looking for a man who robbed the Electro Savings Credit Union, 12400 Tesson Ferry Road, on Friday morning.
The suspect entered the credit union at 9:15 a.m. Friday, handed the teller a bag and left with an undisclosed amount of cash, according to a credit union official.
Surveillance cameras captured photos of a white man between 5 feet 7 inches and 5 feet 9 inches in height and medium build. He was wearing a black ski mask and long-sleeve blue sweatshirt with white striping on the sleeves.
Anyone with information on the suspect's identity or whereabouts is asked to contact the St. Louis County Police Department at (314) 889-2341.