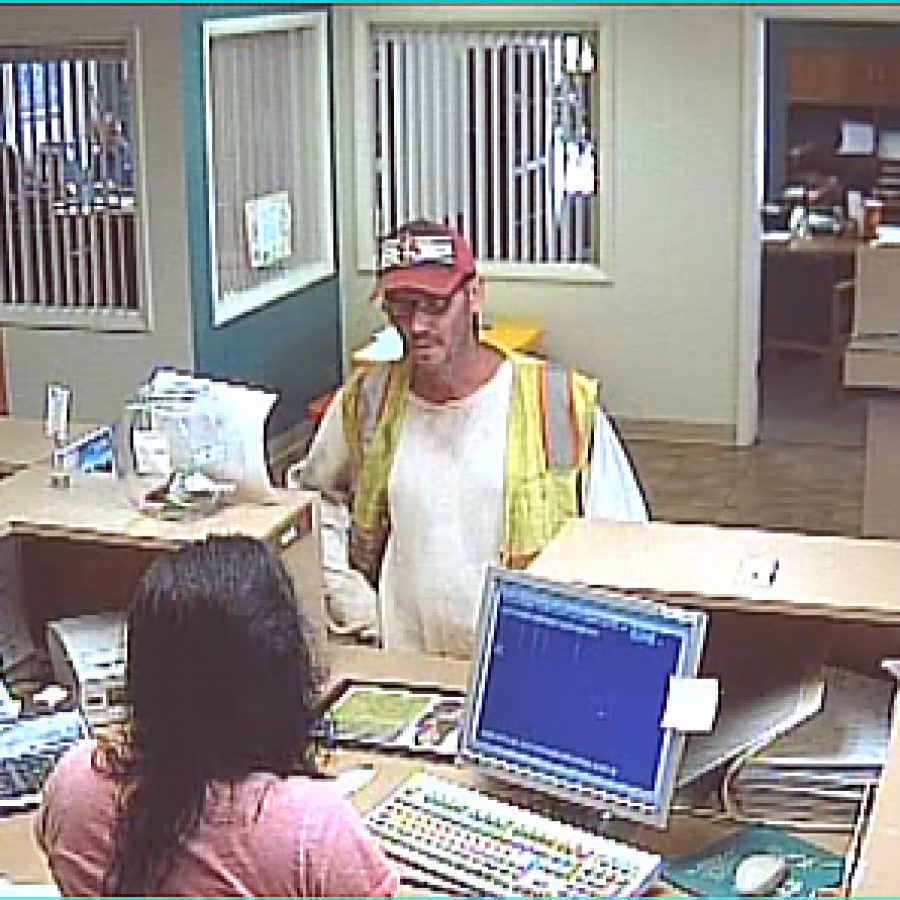 County police are looking for the man who robbed the Century Credit Union at 1540 Lemay Ferry Road on Wednesday afternoon.
Police said the suspect entered the credit union between 2:30 and 2:45 p.m. Wednesday, placed a note on the counter demanding money and fled with an undetermined amount of money. No weapon was displayed, and no one was injured.
The subject was described as a white man between five feet 10 inches and six feet two inches in height and medium build. He was wearing a red baseball cap, neon green reflective vest over a long-sleeved white in color thermal shirt and dark-rimmed glasses.
Anyone with information about this incident should call the St. Louis County Police Department at 889-2341 or Crimestoppers at (866) 371-TIPS.