Police investigate robbery of Walgreens store in Lemay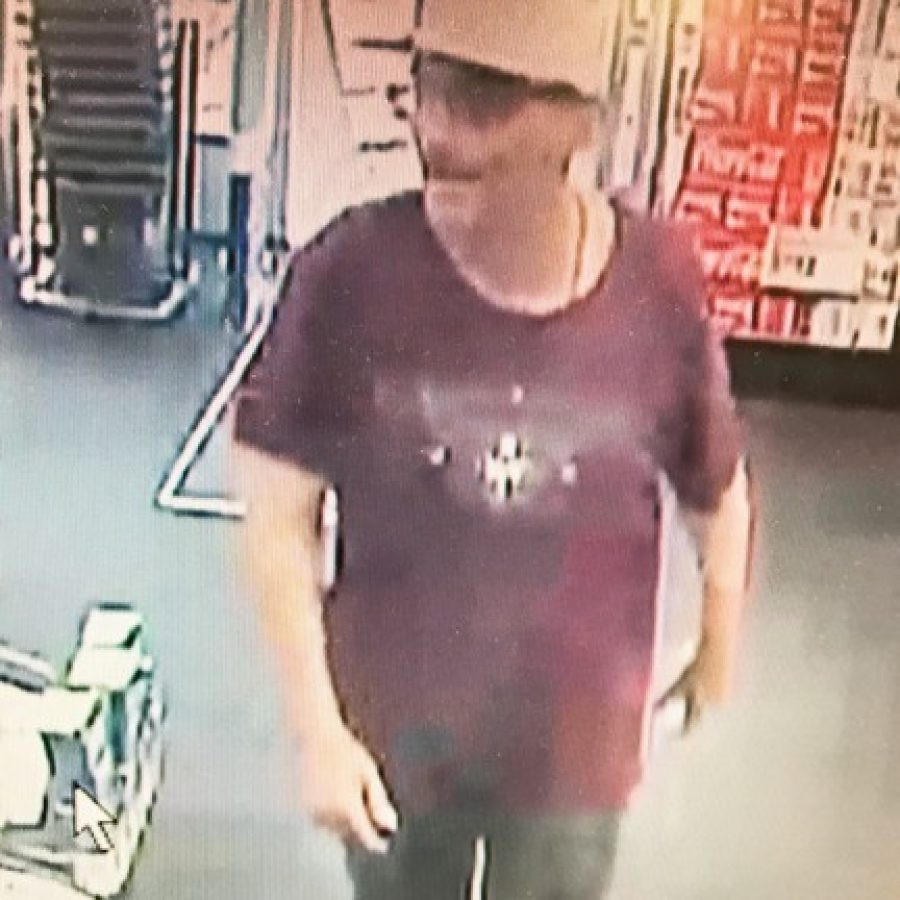 The St. Louis County Police Department is investigating the robbery of Walgreens store in Lemay that occurred at roughly 5:30 p.m. Tuesday, Aug. 8.
Police say a white male about 40 years old entered the store at 2700 Telegraph Road and walked around the business before making his way to a register with merchandise in his hand. When the clerk opened the register drawer to complete the transaction, the suspect overpowered her and removed cash from the drawer. The man then fled the store on foot, according to police.
The suspect is of average height with a medium build. He was wearing a maroon T-shirt with an eagle outstretched on front, dark jean shorts, a white hat and black-rimmed glasses.
Police believe the suspect entered a newer model Toyota Avalon. The blue car had Missouri license plates.
During the investigation, police learned that two other Walgreens stores in the area had been targeted in the same manner in the previous 24 hours by a suspect with the same physical description.
Anyone with information is asked to contact Officer Michael Moore of the South County Precinct at (314) 615-0162.