Point pupils take a trip back in time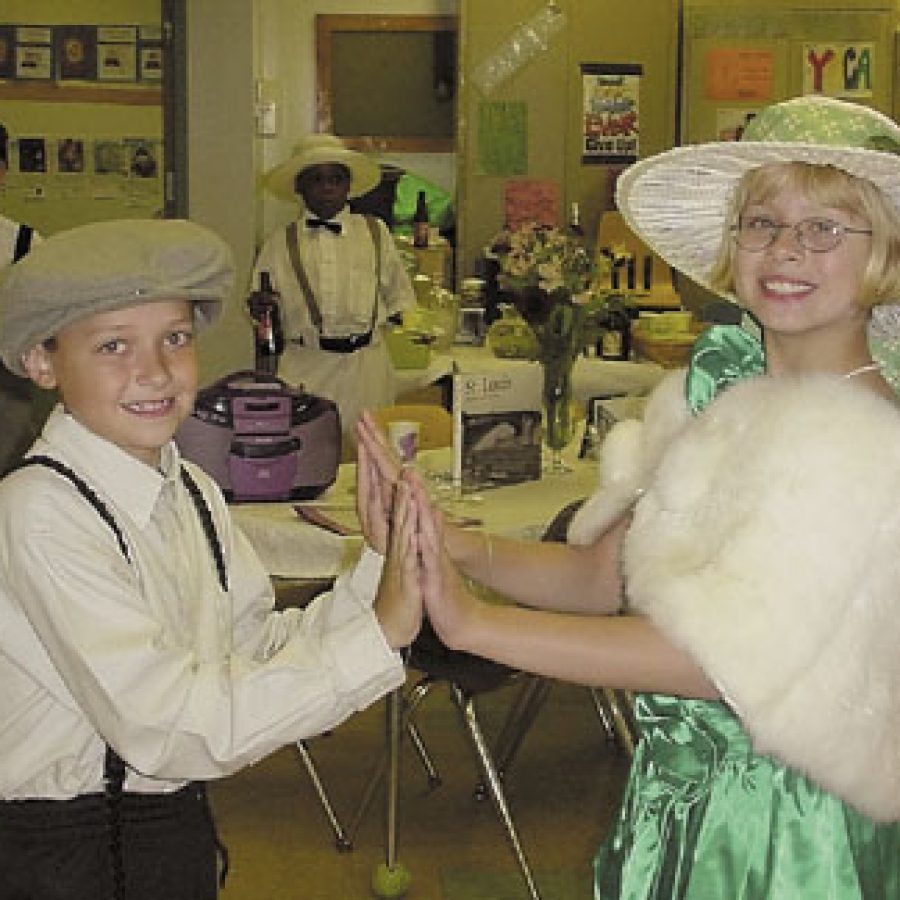 Point Elementary School fourth-graders recently took a trip back in time, participating in a turn-of-the-century social gathering at their school.
The "Meet Me in St. Louis Day" event was planned by teacher Carole Prince, according to a district news release.
Pupils practiced their newly acquired social skills by exchanging calling cards, engaging in social conversation and dancing to turn-of-the-century tunes.
All the while, the children were decked out in authentic looking 1904 clothing attire, most of which Prince has collected through the years.
Perhaps the best part of the activity for the pupils was the opportunity to dine on such St. Louis World's Fair treats as hot dogs and ice cream.
Prince and her daughter Heather, a teacher at Oakville Elementary, conducted the first "Meet Me In St. Louis Day" last year after receiving a grant from the Mehl-ville/Oakville School District Foundation.
This year's event was funded by parent donations.
"We study Missouri history in fourth grade, so this event brings it all together for my students," Carole Prince stated in the release. "When I first told them about it at the beginning of the year, they had reservations. However, at the end of the event, they commented that it's the most fun they've had all year."