Point Elementary Troop 661 member earns rank of Eagle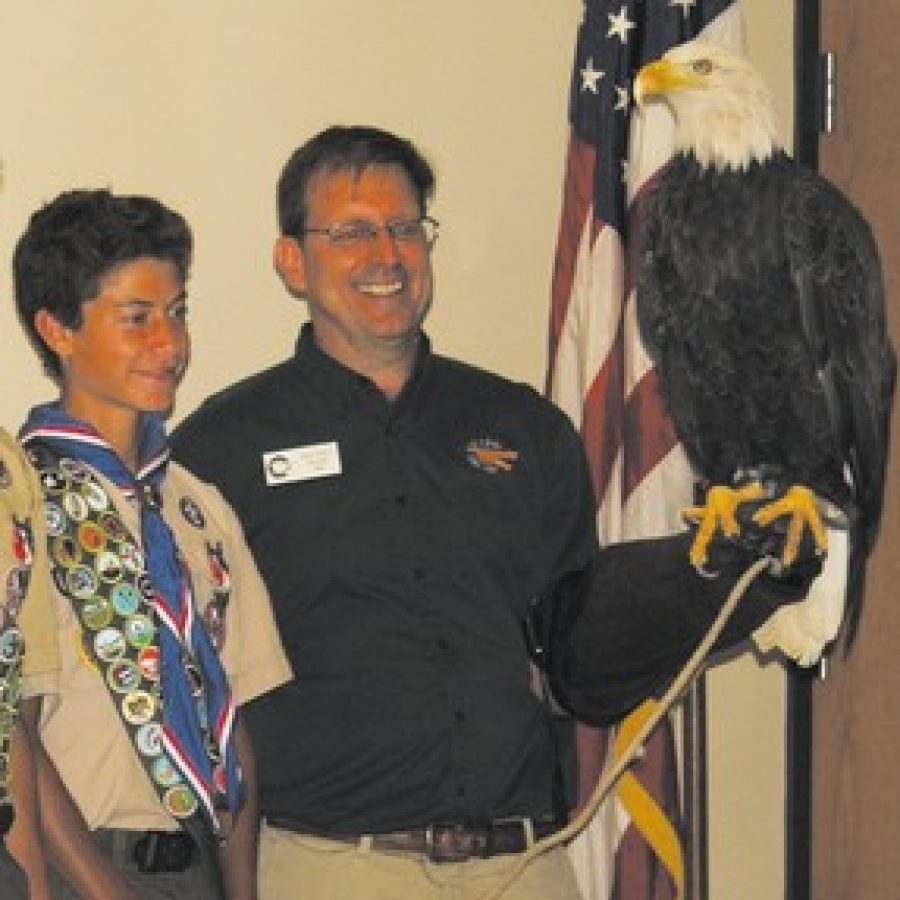 Boy Scout Chris Davis recently was presented the rank of Eagle Scout during a Court of Honor ceremony at Faith Lutheran Church.
Chris earned his Eagle Scout rank this summer, after meeting with an Eagle Scout Board of Review team in the Gravois Trail District, according to a news release.
Chris is a member of Troop 661, which is sponsored by Point Elementary School in Oakville. He joined Pack 661 as a Cub Scout when he was in first grade, and continued through fifth grade, when he earned his Arrow of Light Award.
As a Boy Scout, Chris earned 33 merit badges, completed 44 nights of camping and performed 89 hours of service.
He attained membership in the Order of the Arrow, and completed National Youth Leadership Training.
Chris' Eagle project involved the construction of five peregrine falcon nesting boxes for the World Bird Sanctuary.
The nesting boxes are placed on rooftops of tall buildings, and provide females with a place to raise their young, thus helping to increase the peregrine falcon population, the release stated.