Play Gloria: The quiet visionary behind Lindbergh facilities retires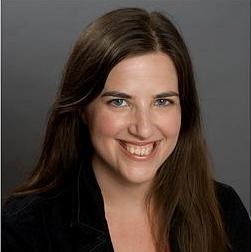 Editorial
By Gloria Lloyd
Some government officials will probably never see their name on a building, but they truly live lives of dedicated public service.
One of the best examples of that locally is Lindbergh Schools Executive Director of Planning and Development Karl Guyer, who retired last week after more than two decades overseeing Lindbergh's many facilities projects.
Through new Dressel and Concord elementaries, a new Central Office, two new early-childhood centers, turning Truman into a middle school, expanding countless schools and, in his last hurrah, planning a new $89 million Lindbergh High School, Guyer was there advocating on behalf of both taxpayers and students.
Unlike some other school districts, Lindbergh has a long history of ensuring construction and renovation projects come in on time and on budget. Many officials, engineers, architects and taxpayers deserve credit for that success.
But for more than 20 years, Guyer's vision, expertise and oversight have been at the forefront of all of Lindbergh's building projects.
The Board of Education and Superintendent Tony Lake laughed last week when Guyer noted that he didn't have to add anything to his last written memo to the board because "I tried to get it right the first time."
It was a rare moment of levity from the typically quiet Guyer, but it also encapsulated his success at Lindbergh.
He never had to go back and redo something because it wasn't done right the first time.
And along the way, he took pride in making school buildings look like nice additions to the community, rather than just utilitarian boxes for students to spend their time.
Two years ago, then-Superintendent Jim Simpson said that Guyer faced the biggest challenge of his career in orchestrating the largest construction project Lindbergh has ever had, a new Lindbergh High School built in the footprint of the current school.
Instead of retiring with Simpson, Guyer admirably stayed on to oversee the kickoff of the new LHS.
With perfect timing, board members approved Guyer's retirement at the same meeting they approved his crowning achievement, the new high school.
With that project embraced by voters, Guyer can now retire knowing "that's a wrap," as he said at his final Finance Committee meeting June 6.
But his legacy lives on in Lindbergh.