Play Gloria: Tell the police board what you want to see in a chief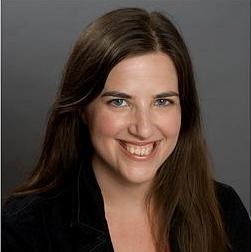 By Gloria Lloyd
News Editor
glorialloyd@callnewspapers.com
St. Louis County will get a new police chief, likely starting in May.
That's pretty much all we know at this point. The new police board — with four of five members newly appointed in November and December — is so far relatively unknown to county residents, but they will choose the new chief.
The new board has vowed to be more transparent than the last one, and they're already keeping that promise by holding "listening sessions" countywide over the next several weeks. The listening sessions were planned before Chief Jon Belmar's April 30 retirement was announced Feb. 10, but they've now become the best way for county residents to let the police board what they want to see in a police chief.
The police board spent three hours in a closed session last week for discussions. It's possible that much or all of the board's conversation on hiring a chief will similarly happen behind closed doors. So the open conversations at these listening sessions are the public's best way to get in on the hiring process.
The first listening session was set to happen Wednesday in Florissant, after The Call went to press.
The second listening session will happen in South County Wednesday, Feb. 26, although a location had not yet been decided at The Call's press time. Visit www.callnewspapers.com to find the location.
We hope that future such listening sessions will be planned more in advance, at least enough that the location can be printed in the local newspaper. But while the sessions seem hastily put together, the intent of the listening sessions is laudable and much needed.
I encourage all of our readers to attend and give their input on what they want to see in a police chief, especially because South County, as a mostly unincorporated area of the county, has particular needs related to the St. Louis County Police Department that other areas of the county do not.
Are you satisfied with the St. Louis County Police Department? Do you want it to stay the same, or change? Do you want an internal candidate to be promoted? Do you want a nationwide search and an outsider brought in to lead the department?
These are important questions that hopefully South Countians will come out in force Feb. 26 to answer for the police board. If you don't, residents from other areas of the county will no doubt speak up for you.