Play Gloria: Revenge for a tweet? Exile of statehouse reporters needs to end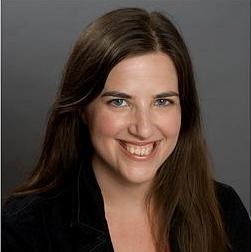 By Glora Lloyd
The 2020 session of the Missouri Legislature opened last week, and Missouri's senators could take an early step toward public transparency by allowing the Capitol press to return to the Senate floor, as they did until senators kicked them out in 2016 in revenge for a 2014 tweet.
Reporters now have to watch the Senate in action from a viewing balcony. It's a literal and figurative barrier to access for reporters that other local legislatures have unfortunately tried to copy.
Five years ago, state reporters were booted from their first-floor offices to the fifth floor, which is only accessible by a steep climb. Time passes, but just because exiling reporters is now the status quo doesn't make it any less wrong than the day it happened.
The architect of this decision, then-Senate President Pro Tem Ron Richard, said on the floor Jan. 7, 2016: "Some of the press violated their code of ethics by tweeting out the discussions between senators, and I will not stand for that… I will not tolerate that violation of the Fourth Estate."
We dispute whether a conversation between elected officials within earshot of a reporter is private, or expected to be. Whether or not this even happened is disputed. There is no official "code of ethics" for journalists, but the voluntary one we do have from the Society of Professional Journalists says nothing about tweeting conversations politicians have within feet of you. Most journalists consider that actually doing their job.
Politicians in Missouri or elsewhere don't have an official code of ethics or even a voluntary one, but they should. And first on my list of what this ethics code should include is not interfering with the First Amendment right of reporters to do their jobs.
Sen. Scott Sifton, D-Affton, was one of four senators who voted against this move at the time. Sen. Andrew Koenig, R-Manchester, was not in the Senate yet. Richard is no longer in the Senate, but his decision to avenge a tweet remains.
Missouri's senators, old and new, need to re-evaluate this policy and the message it sends to the public they serve. No matter what was tweeted six years ago, one thing never changes: The public needs and deserves access to Jefferson City.
At a time when local coverage of Missouri politics is getting harder and harder to come by, what truly should not be tolerated is any action taken by lawmakers to make those jobs more difficult.