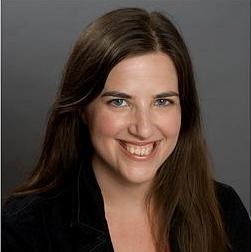 By Gloria Lloyd
The County Council is taking an exciting step forward right now with a trial run livestreaming its weekly council meetings.
This won't necessarily give county residents access to meetings they didn't already have: The meetings have been on YouTube for years.
But with its low cost, the openness and transparency this idea offers to residents is worthwhile, and we hope more local governments follow.
I also hope the council expands livestreaming, or even barebones recording and posting video, to county Planning Commission hearings and meetings. Since those meetings happen in the council Chambers, they could use the same technology as the council. But right now they are only recorded on cassette tapes. Yes, you read that right: The county Planning Commission still uses cassette tapes.
Besides council meetings, the council's committee hearings are recorded digitally and available upon request, but the system has malfunctioned a few times in the last few years and not captured audio of key meetings. But it serves the public much better than the previous cassette system.
So what do other governments do?
The Mehlville School District has also posted its videos for years on YouTube and, before that, SchoolTube. Superintendent Chris Gaines started livestreaming the meetings in 2017, and in our experience, the system works very well.
Currently Mehlville — and now, the council — are the only South County governmental bodies that livestream their meetings.
But several local cities post the audio of their meetings, or at least record audio. Crestwood is very quick about getting its audio up the next day, and it posts audio from all its committee meetings online.
Sunset Hills also records its meetings, and can post the audio online.
Green Park does not record any of its meetings, and Ward 1 Alderman Michael Broughton was shot down last year when he suggested it.
The Lindbergh Board of Education also does not record any of its meetings for the public.
The Mehlville Fire Protection District Board of Directors also currently does not record its meetings.
I hope all these government bodies follow the lead of the Mehlville School District and the council and offer more transparency for the public they serve.
There's no downside to letting taxpayers know more about what goes on in their government.