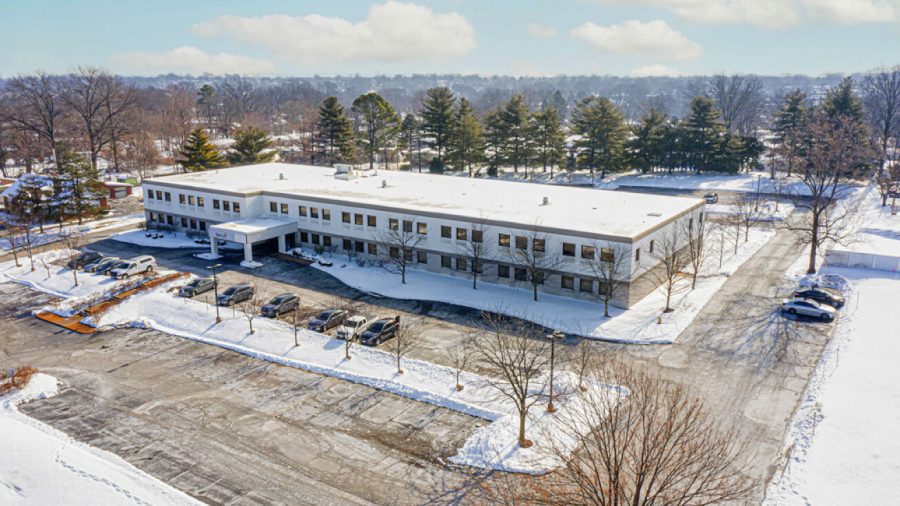 The Mehlville School District will propose a plan for its new central administration building to the St. Louis County Planning Commission Monday.
The videoconferenced public hearing will be held at 7 p.m. Feb. 14. To join the meeting via website: 1. Go to www.webex.com/downloads.html/ and follow prompts 2. Select Join a Meeting 3. Enter access code: 2631 881 7564 4. Enter password: pcph0214. To join the meeting by phone, call 1-408-418-9388 and when prompted, enter the same access code and password provided above.
The site of the proposed building is over 5.5 acres at 2900 Lemay Ferry Road next to Mehlville High School and was purchased by the district in the summer of 2021. It features a 49,660-square-foot, 2-story office building built in 1983 that currently houses medical offices like Mercy and the Saint Louis Eye Clinic on 4.03 acres, and an undeveloped 1.58-acre grass lot between the high school and the building. 
The site plan includes changes to make the building more accessible for people with disabilities using ramps and more entrances.
If the site plan moves forward, it would be one of the first steps toward relocating the district's Central Office and demolishing the current headquarters and Witzel Learning Center on the MHS campus. The Call first reported in 2017 that Gaines had suggested that the office and learning center buildings eventually be demolished for green space and their offices moved elsewhere.