We thought you'd like these photos of Oakville High graduates returning to their elementary schools for one last walk through the hallways with their old teachers and in their first school stomping grounds.
OHS grads returned to walk the hallways of Point, Rogers, Oakville and Wohlwend elementaries once again in what has become a time-honored annual tradition.
The graduates get to take a walk down memory lane, and the current elementary schoolers see positive role models who once stood in their shoes returning to their schools.
Rogers Elementary wrote on its Facebook page that their grads' visit even received a special cameo from Assistant Superintendent Jeff Bresler, who served as the principal at Rogers before he moved to Mehlville Central Office. The graduates started out as Rogers Bears, but they ended their time in the Mehlville School District as Oakville High graduates, donning their caps and gowns for future alumni.
"Our visiting Oakville High grads-to-be received special Rogers diplomas today," the school wrote. "They are definitely all grown up and ready to begin a new chapter in their lives! And…Dr. Bresler stopped by for the celebration. These were his very first kindergarten students when he became the Rogers principal."
Here's a video of the students marching along their old hallways:
Point Elementary also welcomed back its alumni for one last visit before they go off into the world.
"What a fun afternoon!" Point posted on its Facebook page. "Former Point students who are graduating from Oakville High came and took a victory lap through our halls and then received Point diplomas. They also chatted with our students about how to be successful when they head to high school."
The current Point students lined the halls and clapped for their older role models, as you can see in this video.
Oakville Elementary students cheered their returning alumni on like they were at a Cardinals game. See the video on the school's Facebook page.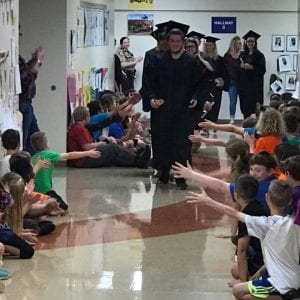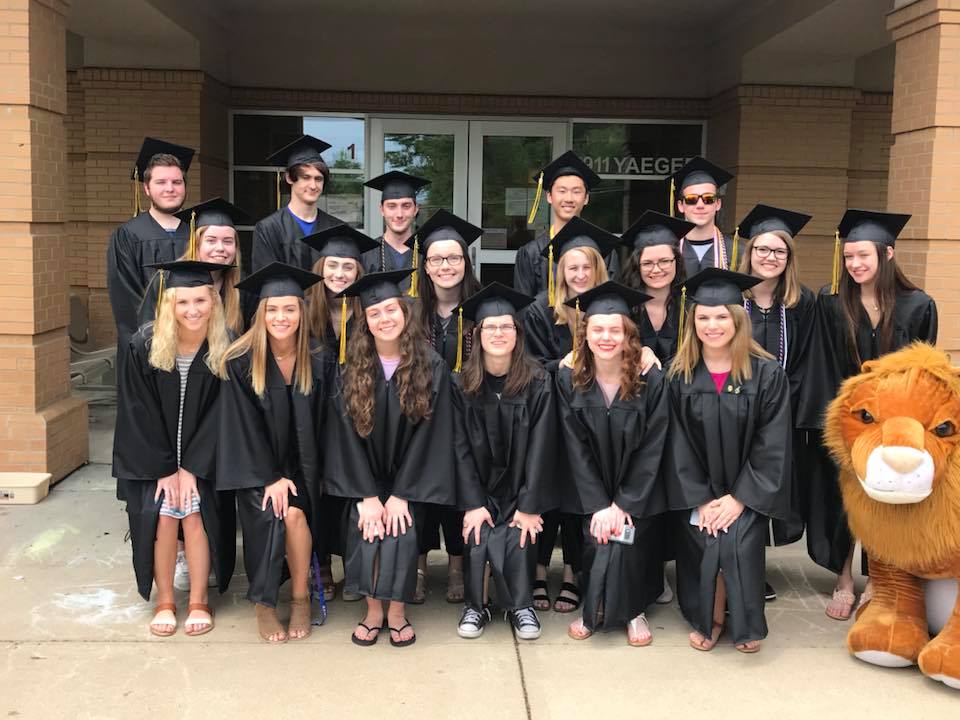 See a slideshow of photos from the Wohlwend visit here.