PHOTOS: Mehlville fire district hosts safety event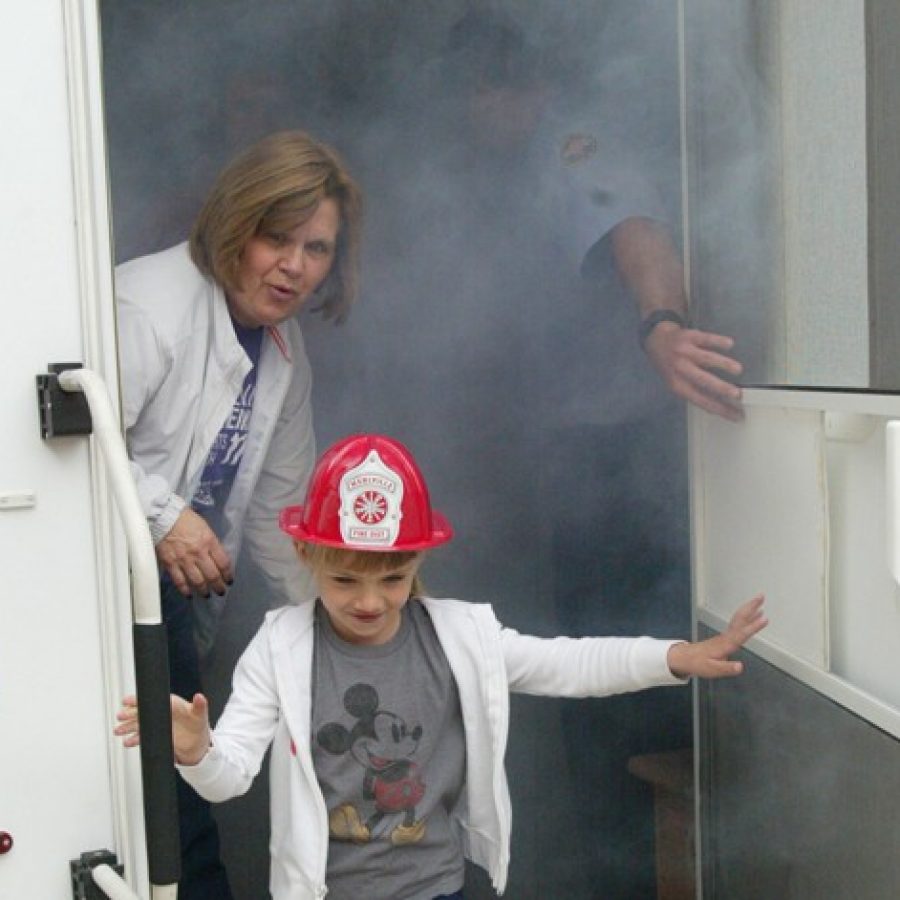 The Mehlville Fire Protection District held its second annual "Spring Into Safety Saturday" from 10 a.m. to 2 p.m. Saturday, May 14, at Engine House No. 3 on South Lindbergh Boulevard.
In the picture to the right, Juliana and Joshua Talleur, of Oakville, sit in the driver's seat of a fire vehicle at the Mehlville Fire Protection District's second annual 'Spring Into Safety Saturday' at the district's Engine House No. 3 on South Lindbergh Boulevard.
Saturday's event featured child safety seat checks, bicycle helmet checks and a fire education smoke house, pictured above.
At the time of last year's event, Capt. Kevin Reis told the Call he hoped the new event would become an annual tradition and travel to different firehouses within the district's coverage area.
"I would love to make this an annual event," Reis said. "Our district is large enough that I would like to see it done in different parts of the district over the next few years."
Last year's debut event took place at district headquarters at Engine House No. 5, 11020 Mueller Road.
The safety event featured a variety of activities.
Activities included:
• Car seat safety checks.
• Bicycle helmet checks.
• Disposal of old medication and needles by the Sunset Hills Police Department.
• Emergency preparedness from the American Red Cross.
• A fire education smoke house that teaches children how to respond when facing a house fire.
• Bicycle safety inspections from Sunset Cyclery.
• Fire apparatus was on display with firefighters who discussed fire safety with attendees.