Pfeiffer, Jatala have girl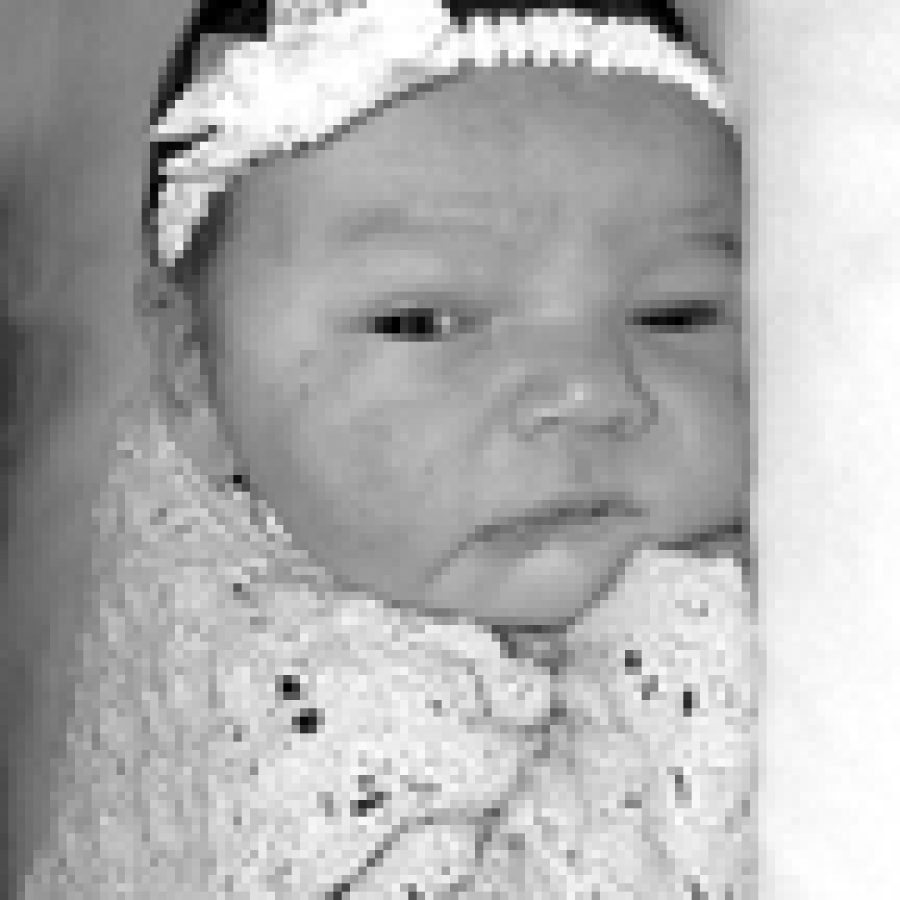 Jacklyn Pfeiffer and Blake Jatala of St. Louis announce the birth of their first child, Kayla Izabelle, 20 inches, 7 pounds, 5 ounces. She was born March 10 at St. Anthony's Medical Center.
Maternal grandparents are Carolyn Pfeiffer of St. Louis and Lawrence Pfeiffer of St. Louis.
Paternal grandparents are Ahmad Jatala of Bridgeton and Cheryl Walter of Dupo, Ill.