Peterman named Mehlville's Teacher of the Year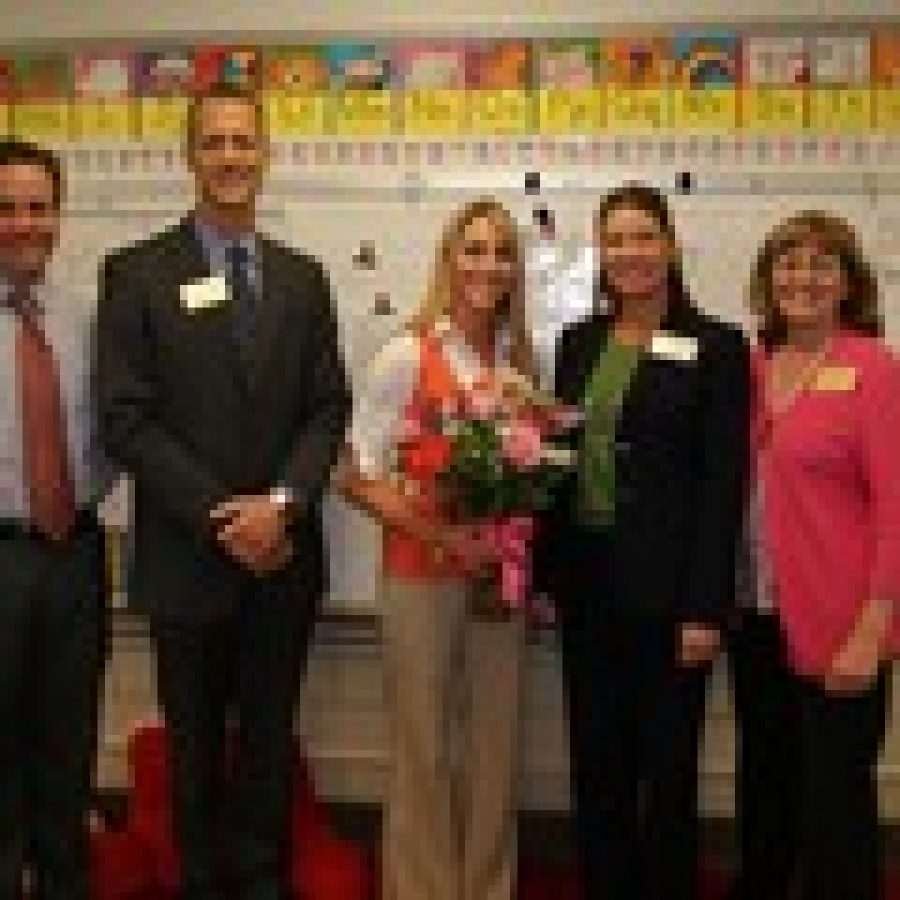 The Mehlville School District has selected Trautwein Elementary first-grade teacher Christina Peterman as its 2011-2012 Teacher of the Year.
Peterman will represent the district in the Department of Elementary and Secondary Education's annual Missouri Teacher of the Year program.
"We have so many high-quality teachers at all grade levels in our district who are deserving of this award," Assistant Superintendent for Supervision of Schools Lisa Counts stated in a district news release. "We ultimately selected Christina because she is an outstanding, student-centered teacher, and we believe she will be a terrific representative of our district and community in the Missouri Teacher of the Year program."
The Missouri Teacher of the Year program recognizes teachers who are highly-respected in their profession, effectively promote student performance regardless of student background or ability and play an active role in the community and provide positive representation for their school, district and profession.
"Christina has established herself not only as an outstanding and gifted teacher, but as a highly effective school leader. The Trautwein staff has come to rely on Christina's leadership, collegiality, work ethic and professionalism," Trautwein Elementary Principal Donna Wagener stated in the release. "I am continually impressed with the high level and quality of Christina's students' academic success. Every second-grade teacher wants her students in their classroom. We are extremely proud of Christina."
A DESE-appointed committee will select this year's Missouri Teacher of the Year, who will advance as a candidate in the National Teacher of the Year program. The national program is the oldest, most prestigious national honors program that focuses public attention on excellence in teaching. The National Teacher of the Year program is a project of the Council of Chief State School Officers.
For more information about the Missouri and National Teacher of the Year programs, visit
.