Peek-a-boo: St. Louis County Library celebrates first birthday of Born to Read program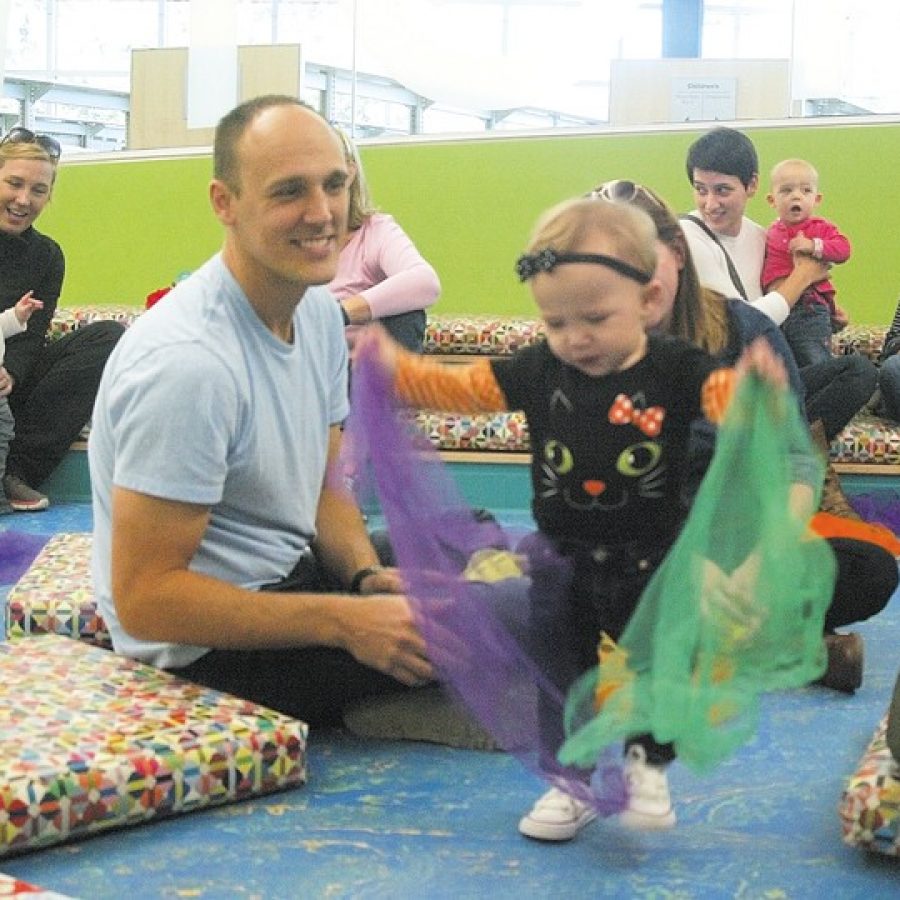 Lisa Wanner, 1, of De Soto was on hand Saturday morning for a special first birthday party at the Grant's View Branch County Library. Lisa's parents, Bob and Emily, watch as she drops the cloth she was using for peek-a-boo exercises. In the background are Leigh Ann Jones and Harper, of Crestwood.
The first birthday party was for the St. Louis County Library's Born to Read program, which gives every baby born in St. Louis County a St. Louis County Library card. At the special party Saturday morning, babies were given a special story time, snacks and a free book to take home. The parties took place at Grant's View, library headquarters in Ladue, the Natural Bridge Branch and the Sachs Branch in Chesterfield.
Born to Read provides new parents at area hospitals with a bag containing a book, a toy, information about infant development and a library card. Parents also receive an invitation to celebrate their child's first birthday at the library, where they will receive another free book. Support from Cardinals Care, Aetna and Great Southern Bank has allowed SLCL to expand the program to 17 area hospitals and clinics.
Participating hospitals include: St. Anthony's Medical Center, SSM DePaul Health Center, St. Clare Health Center, Missouri Baptist Medical Center, SSM St. Mary's Health Center, St. Luke's and Mercy clinics.
"Studies show that when children start behind, they stay behind," library Executive Director Kristen Sorth said in a news release. "The goal of Born to Read is to foster a love of reading starting at birth and to emphasize the importance of reading to children of even the youngest age."
Children who are exposed to language and reading at an early age have a better chance of succeeding in school and beyond. Born to Read gives children a head start on developing crucial literacy skills, while introducing parents to the wealth of resources available at their local library.
The Born to Read program was launched in 2015 with support from the St. Louis County Library Foundation. Over 15,000 families are expected to receive a Born to Read bag in 2016.
SLCL offers a variety of tools for parents to engage their young children in learning, including kindergarten readiness programs, story time and Family Literacy Involvement Program (FLIP) kits. More information about early literacy resources at SLCL can be found at
.