Peabody Energy honors Kennerly secretary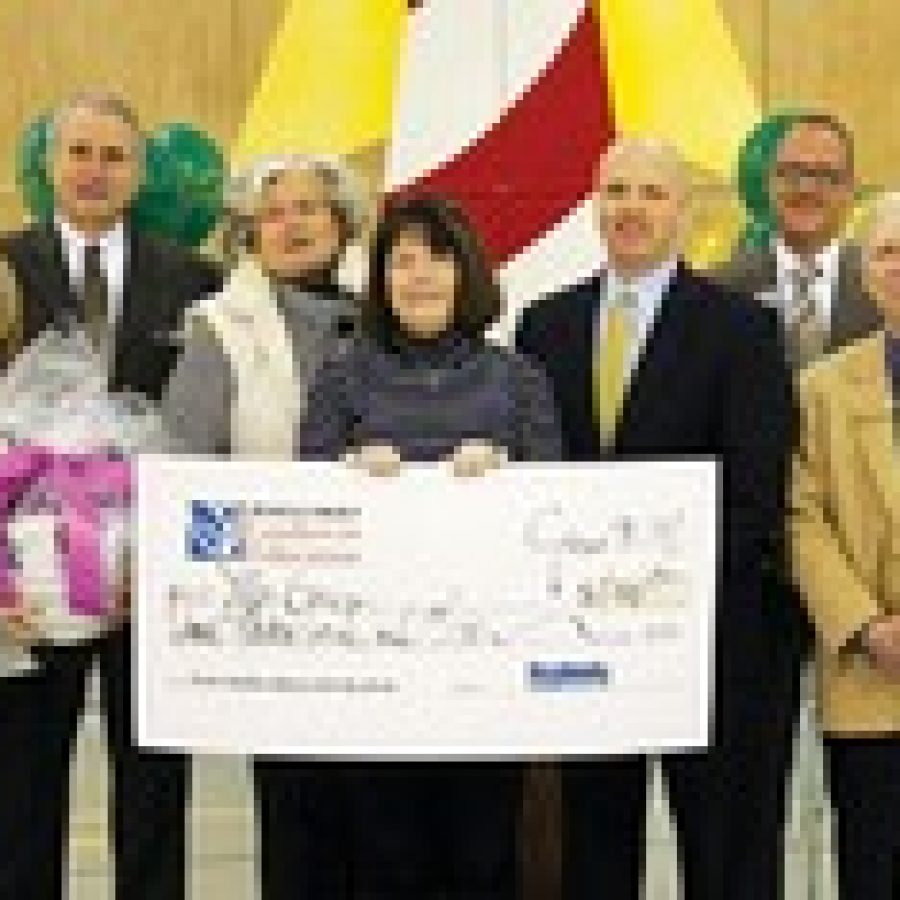 Representatives from Peabody Energy surprised Kennerly Elementary School building secretary Toni Gries Friday morning during an all-school assembly, naming her a Peabody Energy Leader in Education for 2013-2014 and presenting her with a $1,000 award for her dedication and commitment to students.
The Peabody Energy Leaders in Education program rewards dedicated education professionals — from teachers and coaches to librarians and counselors — who inspire and motivate youth to succeed, a news release stated. Recipients are selected throughout the school year by a committee of top educators and business leaders.
Gries has worked at Kennerly since 1990, first as a building assistant and now as building secretary. Principal Todd Morgan calls her "the rock of our school community."
Gries understands that children flourish in spaces that are respectful, individualistic, positive and growth-oriented. She believes forming personal relationships that highlight and set a precedent for model behavior sets the scene for a calm, conducive learning environment.
Outside of school, she has volunteered for more than 20 years, including serving as a Girl Scout troop leader, and a cookie and neighborhood chair.
During the all-school assembly, students were asked to share what makes Gries such a special part of their school community.
Students shouted out that their secretary "likes doing the daily announcements," "gives tours of our school" and "is pretty," according to the release.