Paul, Doris Hartmann celebrate 50th wedding anniversary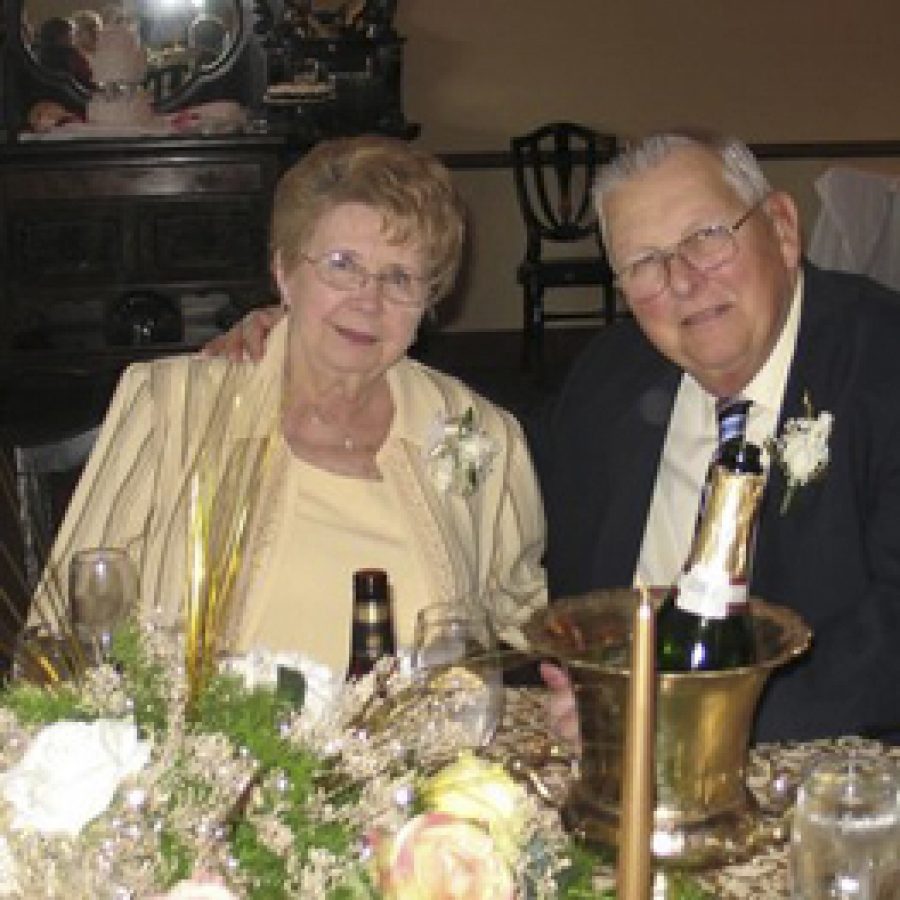 Paul and Doris Hartmann celebrated their 50th wedding anniversary May 7 at the Feasting Fox in St. Louis.
Mr. Hartmann and the former Doris Peter were married May 12, 1956, at St. Thomas Aquinas Church in St. Louis by Msgr. Thomas Woods.
He is retired from Ralston Purina where he worked for more than 40 years. Mrs. Hartmann is retired from the Aetna Insurance Co.
They are the parents of four: Paula Shimel of St. Louis; Andrew Hartmann of St. Louis; Doreen Miller off Naples Fla., and Dean Hartmann of St. Louis.
The couple have nine grandchildren and two great grandchildren.