Pastor marks 30 years of preaching at Southminster Presbyterian Church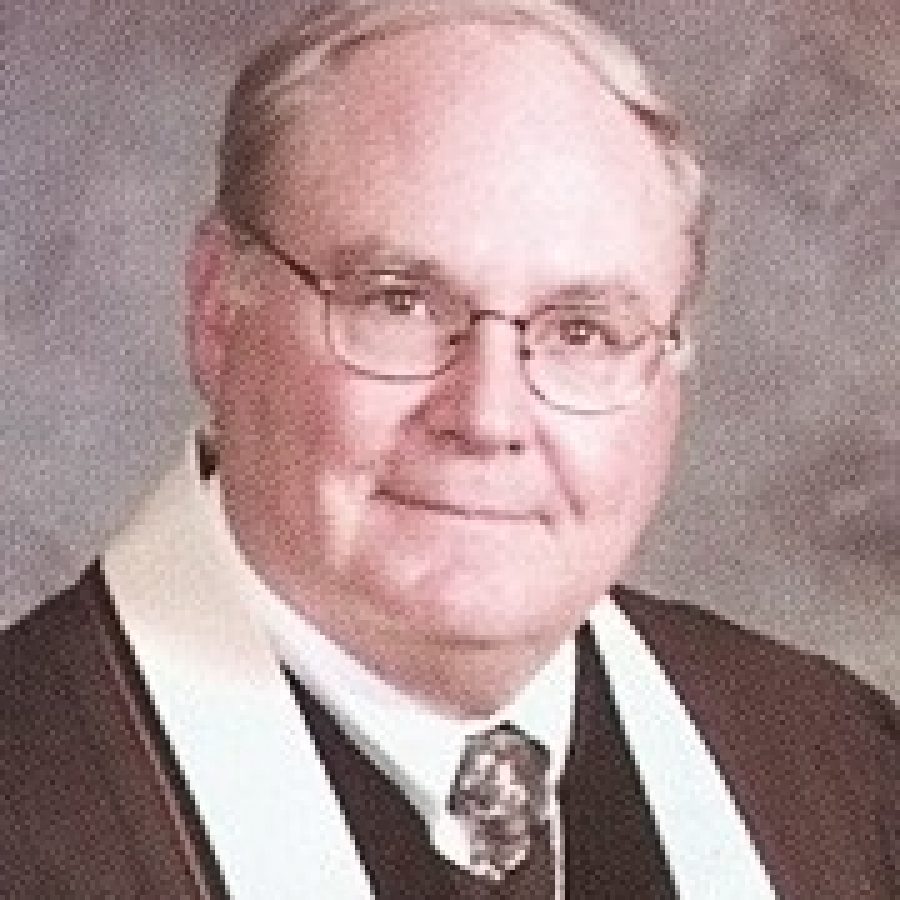 Pastor Joe Marting last week celebrated his 30th anniversary of preaching at Southminster Presbyterian Church.
Church members hosted a celebration for him Sunday in the Christian Family Life Center of the church.
A St. Louis native, Marting attended Kirkwood High School, where he lettered in football and wrestling and worked on the sports staff of the school newspaper, according to a news release.
After high school, he attended Westminster College in Fulton, where he studied religion and history and graduated with a bachelor's degree.
At college, he was active in the Sigma Chi fraternity, lettered in track — where he threw the javelin —— and was the co-captain of the Rugby Club. He also worked on the sports staff of the college newspaper and had roles in "South Pacific" and "Our Town."
Being "called" to the ministry in the spring of his junior year of college, Marting received a full scholarship to attend Louisville Presbyterian Theological Seminary in Kentucky, the release stated. He played football and basketball for the seminary. He also played amateur soccer and was on the semi-pro Louisville Rugby Club.
After being ordained to the Gospel Ministry by the Presbyterian Church (U.S.A.) 38 years ago, Marting served churches in downstate Illinois, south Florida and Birmingham, Ala. before coming to Southminster.
Besides his seminary degree, Marting's professional certification includes two units of clinical pastoral education. His professional development has taken him to pursue postgraduate studies at Louisville Seminary, Princeton Seminary and various conferences and retreat centers.
Previously he served on the Board of Church Advisers at both Warren Wilson College and Blackburn College. Currently, he serves on the Alumni Board at his alma mater, Westminster College.
Through church-related travels with numerous youth groups and adult work trips, he has served in missions throughout the United States. His professional travels have taken him to the Middle East and to the mission field in Haiti. Marting especially enjoys volunteering at the Pilgrim Soup Kitchen in North St. Louis, according to the release.
His honors include membership in Pi Delta Epsilon National Honorary Publications Fraternity and Alpha Phi Omega National Honorary Service Fraternity.
In 1977, Marting was commissioned an Honorary Kentucky Colonel by Kentucky Gov. Julian Carroll. In 2001, he received the Distinguished Alumni Award from Westminster College. In 2010, he was named a "Lindbergh Leader."
Marting's avocations include coaching baseball for 23 years, varsity high school soccer for two years, ice hockey for 11 years and varsity high school tennis for two years.
He has been married for the past 38 years to the former Lindsay H. Kessler of Louisville, Ky. She has taught Sunday School for more than 30 years, directed and taught Vacation Bible School, is a commissioned Stephen Minister, served on the committee that began the Mother's Day Out Preschool and is a member of the Nightingale Circle. She is a tenured teacher in Lindbergh Schools, teaching both elementary reading and math.