Paralyzed veterans teach Point Elementary third-graders about perseverance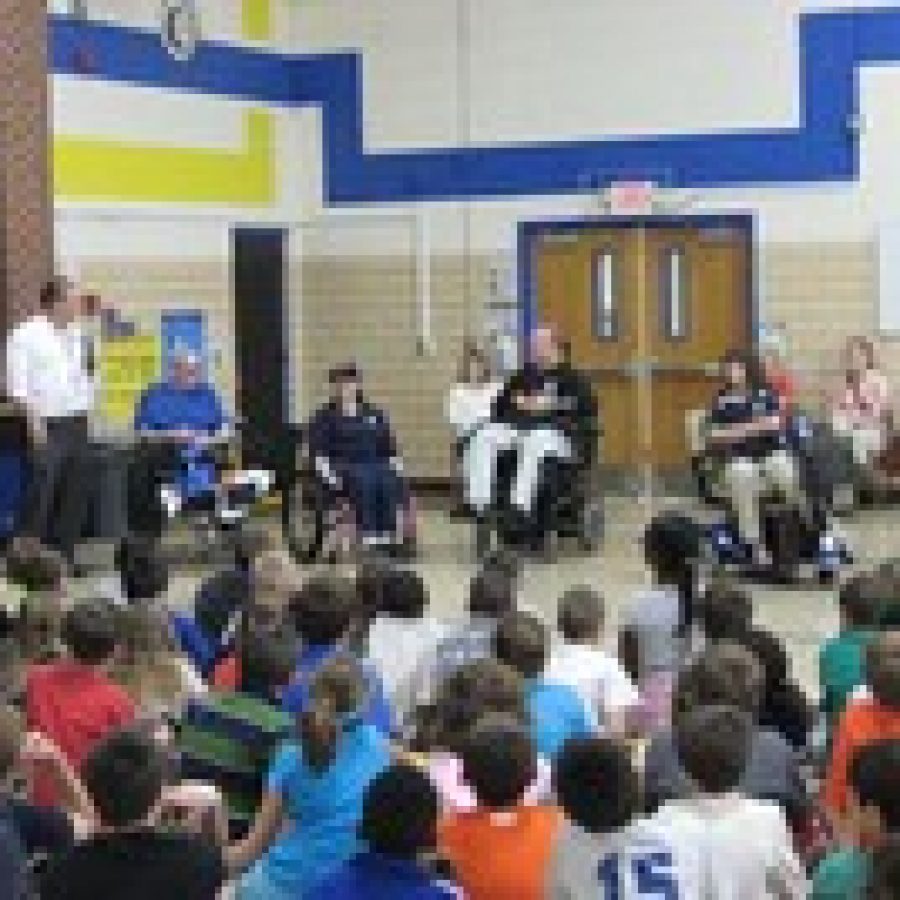 Point Elementary School third-graders recently learned an important lesson from members of the Paralyzed Veterans of America and veterans from the Spinal Cord Injury Unit at the Jefferson Barracks Veterans Affairs Medical Center — with hard work and perseverance, the students can accomplish their goals and dreams.
During their visit on April 18, the veterans spoke to Point students about their spinal cord injuries and how they have overcome their injuries to train for the National Veterans Wheelchair Games in such sports as swimming and bowling, according to a district news release.
"I thought it was neat how the veterans did bicycling," Point third-grader Jake Madden stated in the release.
The third-grade students also met recreational therapists from the VA Medical Center, who explained how they help the veterans gain independence in their daily routines and tasks, participate in adaptive sports and even learn driving skills.
This year marks the 15th anniversary of the community partnership between the Point Elementary third-graders and the Spinal Cord Injury Unit at Jefferson Barracks VA Medical Center.