Panthers' winning streak ends at nine; girls remain atop conference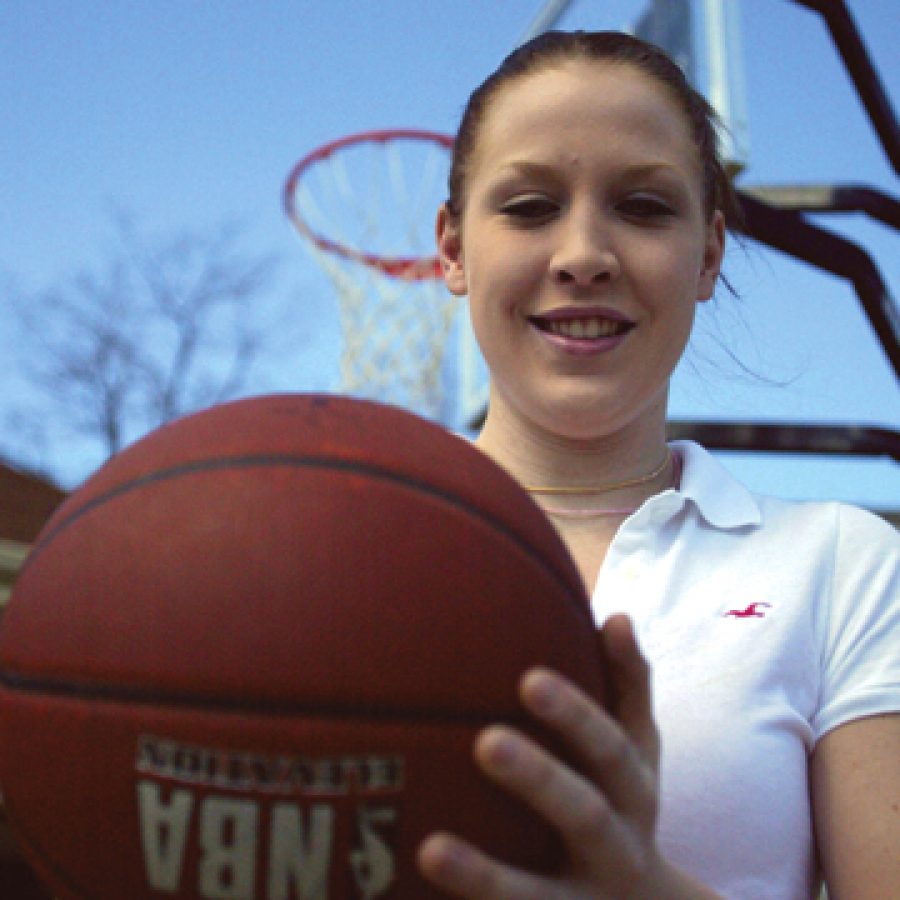 By STEPHEN GLOVER
For the Call
After losing its first game of the season on Jan. 11, the girls' basketball team at Mehlville Senior High grabbed two more wins and remained atop the conference standings.
The Panthers' 51-36 non-conference loss at Pacific Jan. 11 snapped a nine-game winning streak.
"I was surprised at how poorly we shot the ball," said Mehlville head coach Ed Feibig, referring to his team's 26 percent shooting performance. "They pressed us and played good defense and our poor shooting was in some part due to that."
But the Panthers (11-1, 5-0 Suburban West) pounced back the next night to beat Summit 50-33. And last Friday, Mehlville beat the Fox Warriors 55-34.
The Warriors were without senior center Erin McDermott, who averages 15.7 points and 13.8 rebounds a game.
"An interesting thing is that Fox only lost to Pacific by three points and I was kind of worried about that," Feibig told the Call. "I thought that we went out and played better defense. Fox was a big win for us and it puts us at 5-0 in the conference."
The Panthers' Michelle Senf led all scorers with 20 points, 13 rebounds and five steals. It was the seventh time this season the junior forward scored and rebounded in double figures.
"Michelle's really starting to come into her own," Feibig said. "Fox just didn't have an answer for her underneath without McDermott."
Sophomore forward Alyse Gordon tallied 14 points and 11 rebounds. She averages 7.8 points and 4.6 rebounds a game this season.
"Alyse really stepped up her game a little bit," Feibig said. "She hit two or three really nice 8-foot jumpers and her defense was solid again for us."
The Panthers play at home at 7 p.m. Friday against conference-rival Parkway South.
The Patriots are 6-6 overall with a 2-0 mark against conference opponents.
Parkway south is led by the trio of Holly Eckelkamp, who averages 15.2 points and 4.4 rebounds per game, Chelsea Williams, who tallies 11.6 points and 6.9 rebounds per game, and Adrienne Kolf, who notches 10.6 points and 3.2 rebounds per game.
"Their 6-6 record is misleading," Feibig said. "If you take a look at their six losses, they're against six very good teams. I'm just glad that it's at our place because we at least know how the rims are going to bounce."